Considerate use of materials, crafting objects with care, and repairing the world around us are just some of ways that makers apply their knowledge and skills to navigate change. Examples of this abound: the durability of dovetailed furniture and fine bindings, the repair or transformation of outdated material, the reinvention of an old space—and perhaps taken further, even a redirection of one's own life into a lasting and sustainable career in a craft or a trade.

Through our 2023 Exhibition: Continual Craft, we'll take a look at the innovations, hurdles, and opportunities within crafts and trades, and foster discussion on the definition of "sustainability" in current practice, in all its forms.

Duration: Friday, May 5 through Friday, August 12, 2023
Hours: Monday through Friday 9:00am to 5:00pm, Saturdays 10:00am to 2:00pm
Views from last year's Exhibition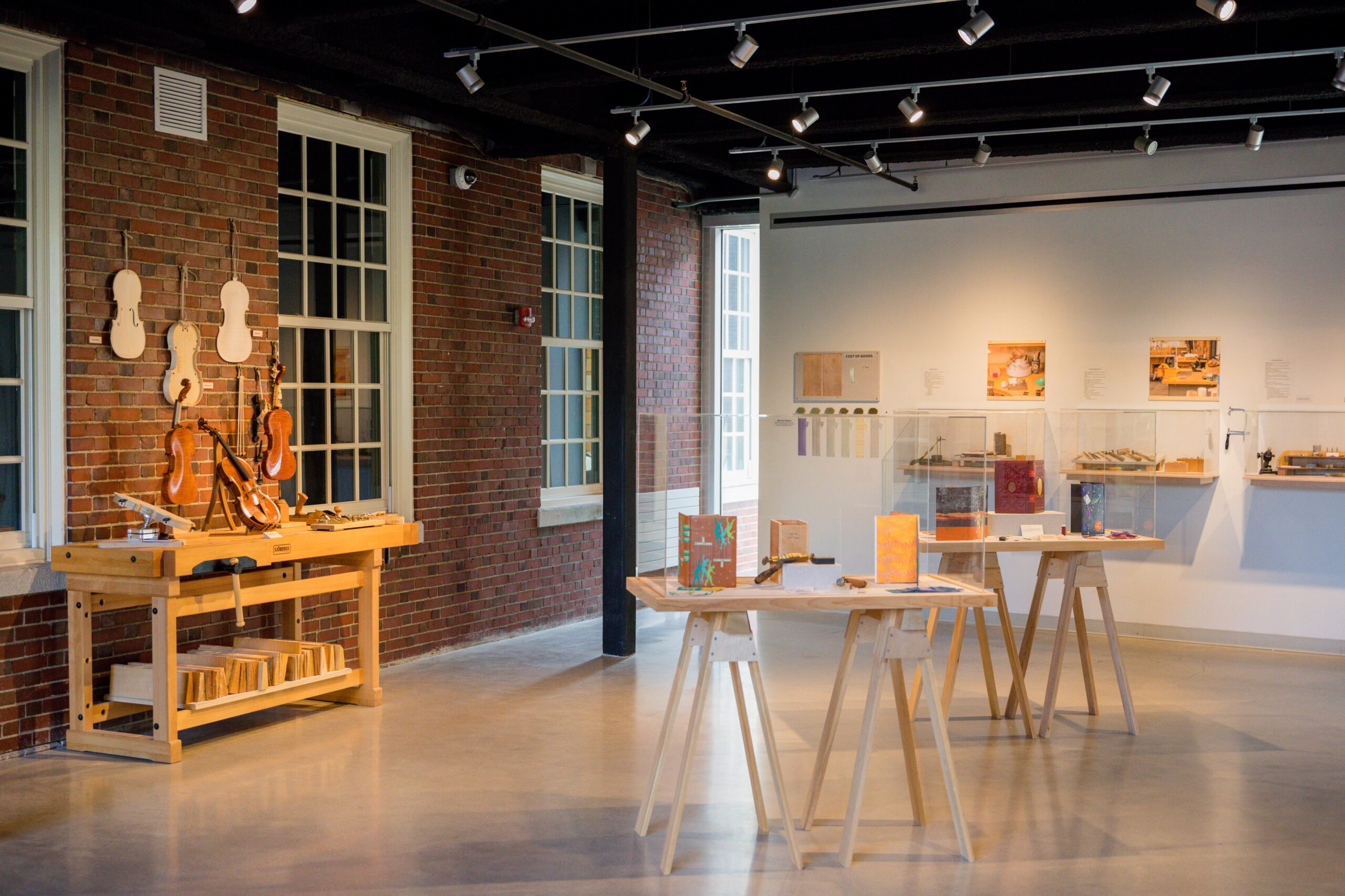 ---
This Exhibition is made possible with generous support from the Massachusetts Cultural Council and our Partners in Craft.
Builder
($5,000)
Adams + Beasley Associates
BOND
Blue Cross Blue Shield of Massachusetts
Eaton Vance
Associate ($2,500)
Columbia Contracting Corp.
First Republic Bank
Supporter ($1,000)
F.H. Perry Builder
Firestone & Parson Inc.
Inland Underwriters Insurance Agency
Muecke, Inc.
Sequoia Custom Builders, Inc.