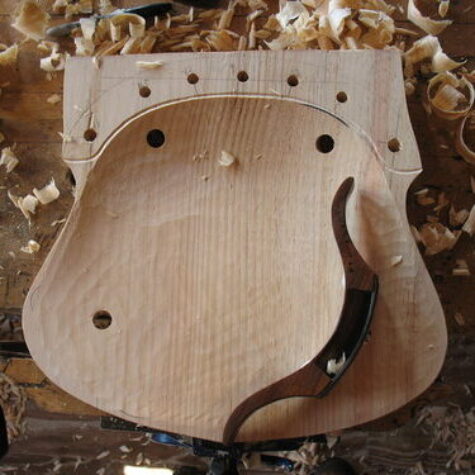 In the Making: Employer Spotlight, Part 1
Thursday, November 10, 2022 1:00pm - 2:00pm
Virtual, live streamed from The Mills at Salmon Falls in Rollinsford, NH
As a full-time chairmaker, toolmaker, teacher, and writer, Peter Galbert teaches at craft schools around the country including North Bennet Street School—where each year he offers his Windsor Chair workshop to our Cabinet & Furniture Making students. Not surprisingly, Peter's teaching style, knowledge, and his greenwood form of chairmaking attracts many NBSS graduates who find a true calling—specifically the handful of alumni who currently work in Peter's workshop.

Join us from his New Hampshire shop, where we will talk about greenwood chair making and what equips our NBSS graduates for this type of work.
Part 1 of a two-part series on NBSS graduate employers. Join us for Part 2 on Thursday, November 17.
Live streamed from The Mills at Salmon Falls in Rollinsford, NH
Virtual, free, and open to all
This conversation is part of In the Making, a public programs series where we connect with a range of new voices, fields, and perspectives. Learn more and view a full list of participants at the series homepage.