Conversations in Craft: A Collaborative Exhibit
October 2, 2017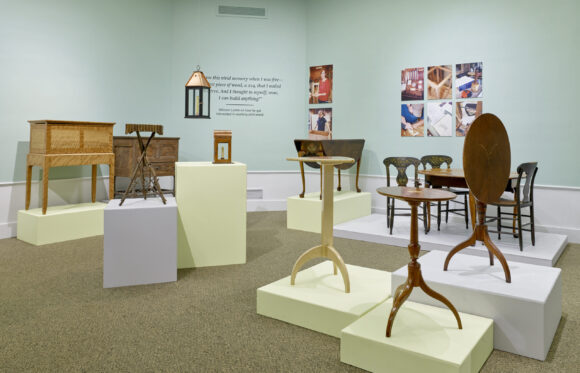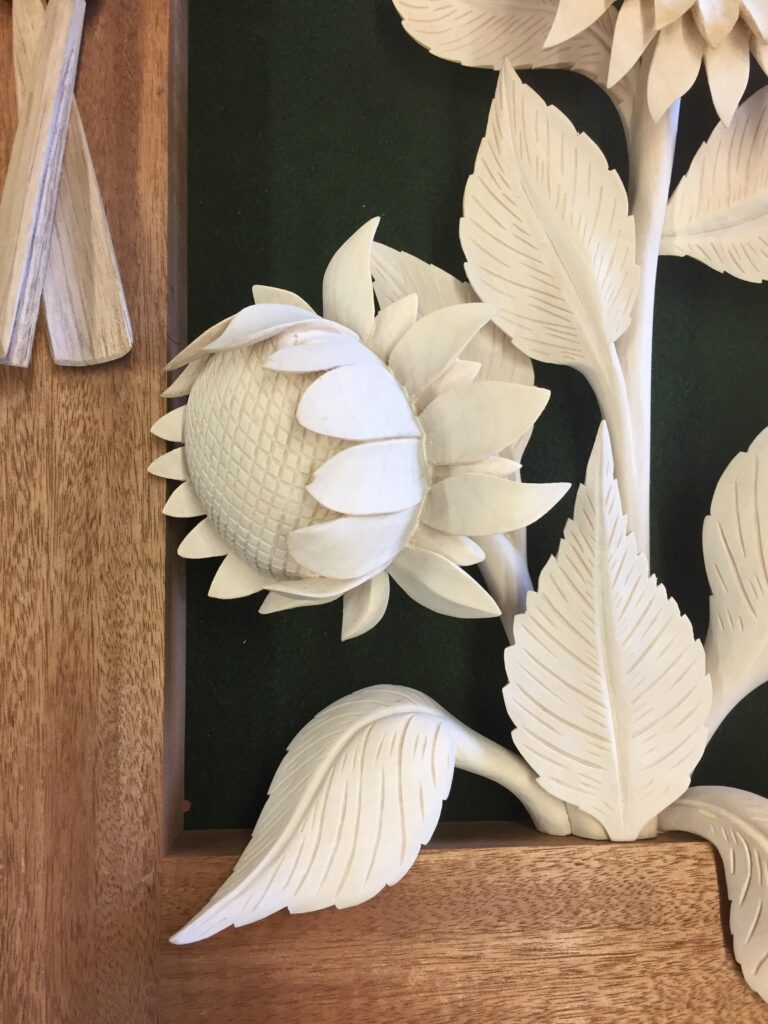 Opening November 18, 2017, Fruitlands Museum (operated by The Trustees of Reservations) will open "Conversations in Craft," a collaborative exhibit with NBSS. The exhibit fosters a conversation between historic objects and contemporary, hand-crafted counterparts.
The exhibit will be hosted by Fruitlands Museum, located in Harvard, Massachusetts. Fruitlands is a 210-acre site dedicated to New England history, art, and nature, featuring several historic properties, exhibits, an art museum, and panoramic views of the Nashua River Valley.
Curated by the Trustees' Senior Curator, Christie Jackson, this exhibition features newly-created, original pieces of wooden furniture made by thirteen select faculty and alumni from NBSS, alongside historic pieces of furniture from the Trustees' collections.
Each participant worked closely with Christie, the Curator, to select a piece of historical furniture to respond to, and "answer" in a range of ways—not with copies or reproductions, but with a freshly-inspired, custom work. In some cases, the new pieces are a contemporary companion to an 18th or 19th-century object, such as a chair for a desk, Queen Anne table, or Moorish table set. Each pair of objects—old and new—is displayed together.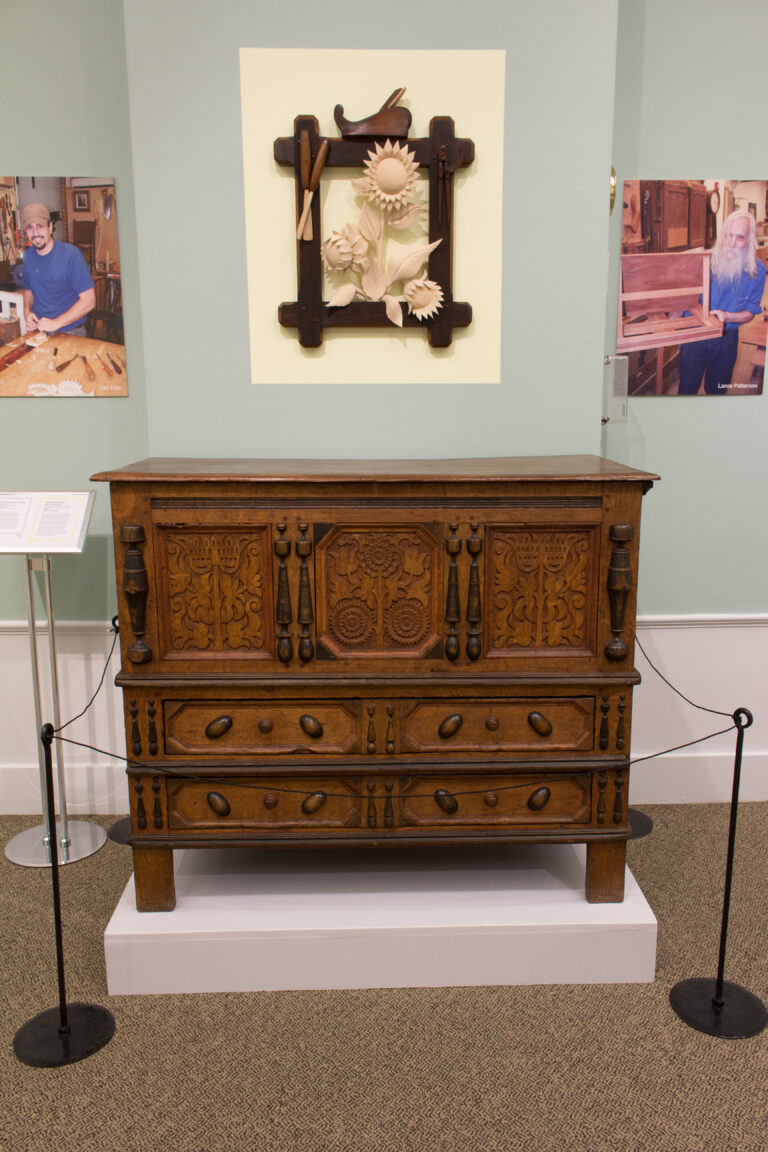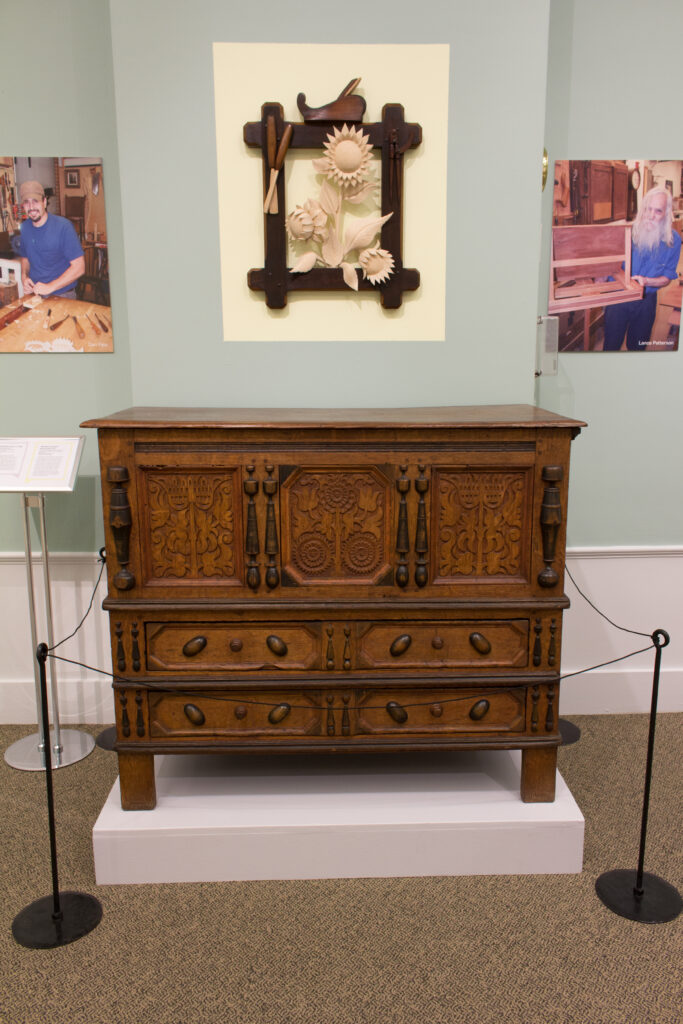 For example, the three-dimensional sunflower carving pictured above was crafted by Dan Faia CF '94, our Cabinet & Furniture Making Department Head. The Trustees collection piece that served as his inspiration was a chest circa 1690, featuring more abstracted sunflower carvings, pictured right. Dan said he pictured the craftsperson looking at sunflowers outside their shop window, and brought that to life in his own way. Other new pieces created include a set of nesting tables, a twig lantern, and creative inlay work.
"We are so pleased to be working with North Bennet Street School on this exhibition," said Christie. "The process of curating this has truly been a conversation, where we are exploring the stories of these historic objects, discovering the ways they were crafted, and creating a new dialogue between old and new with contemporary interpretations." Christie said that this exhibit has allowed their curatorial team to research this set of objects more closely than before, which has led to discoveries about the makers and original owners of several pieces. "Through these conversations," she said, "we are celebrating the rich tradition of cabinetmaking in New England that continues to this day."

Fruitlands Museum will host a variety of public events, talks, and demonstrations engaging with the exhibit throughout the winter and early spring. Read an about the creation of the exhibit by the Curator, Christie Jackson.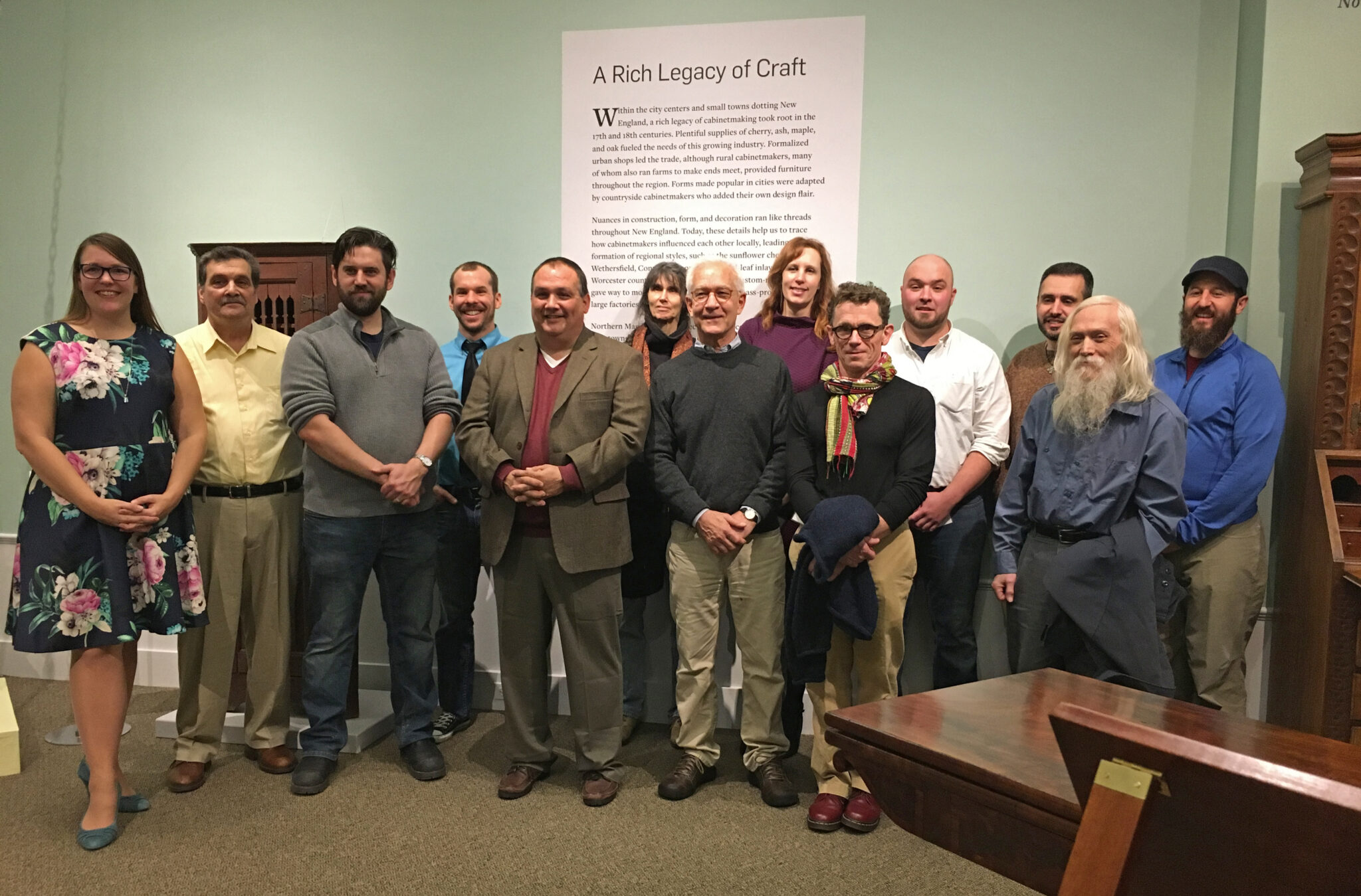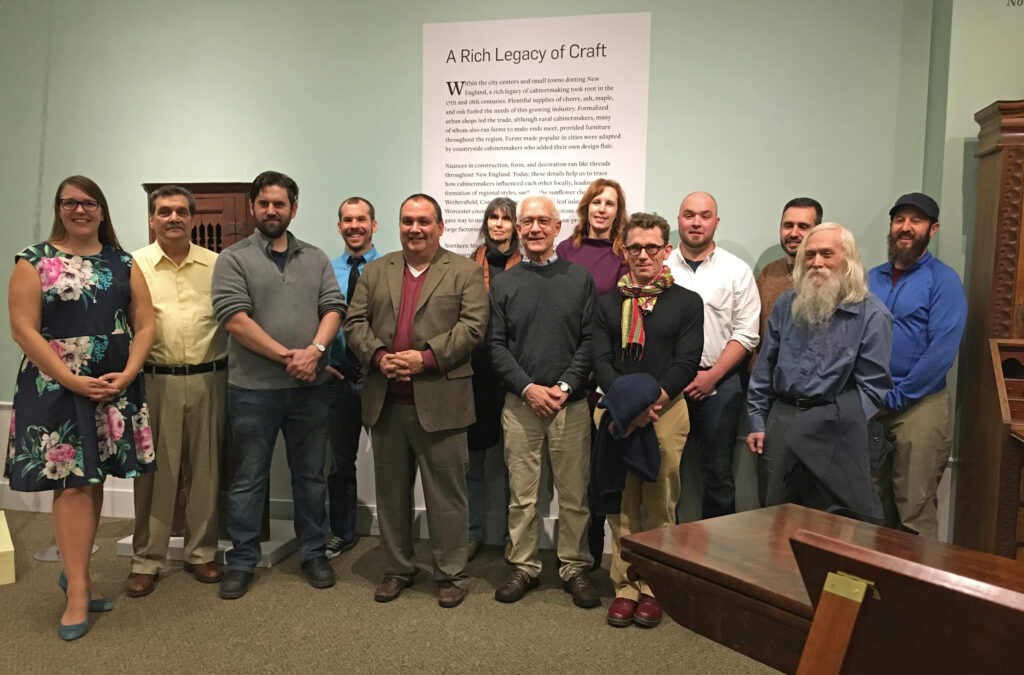 Conversations in Craft: Furniture from The Trustees Collection and North Bennet Street School Artisans
Fruitlands Museum Art Gallery, 102 Prospect Hill Rd, Harvard MA 01451
Saturday, November 18, 2017 to Sunday, April 29, 2018

NBSS Annual Celebration of Craft: Student & Alumni Exhibit
Monday, May 7 to Wednesday, May 23, 2018 | Two International Place, Boston MA
Monday, June 4 to Saturday, June 30, 2018 | NBSS, 150 North Street, Boston MA
Closed Thursday, May 24 to Sunday, June 3, 2018
Exhibiting Artisans
Greg Brown CF '10
Steven Brown CF '90
Eli Cleveland CF '09
Daniel Faia CF '94
Paula Garbarino CA '80, CF '88
Miguel Gómez-Ibáñez CF '99
Matthew Huffman CF '99
Ellen Kaspern CF '03
Alexander Krutsky CF '81
William Locke CF '95
Robert Miller CF '11
Lance Patterson CF '79
Ronald Trapasso CF '69