2023 Distinguished Alumni Award: Ilah Cibis JM '05
June 5, 2023
We are pleased to announce that Ilah Cibis, a 2005 graduate of the Jewelry Making & Repair program, is the recipient of the 2023 Distinguished Alumni Award. 

This award is given annually based on an alumnus' professional accomplishments, their contributions to their craft, and their work with schools and organizations to promote excellence in craft. 
The following remarks were shared by Board Chair Genie Thorndike CF '16 as part of this year's commencement ceremony. View a full video including Ilah's speech to the graduates, check out great photos, and read through remarks of the entire event on our 2023 Graduation Ceremony page.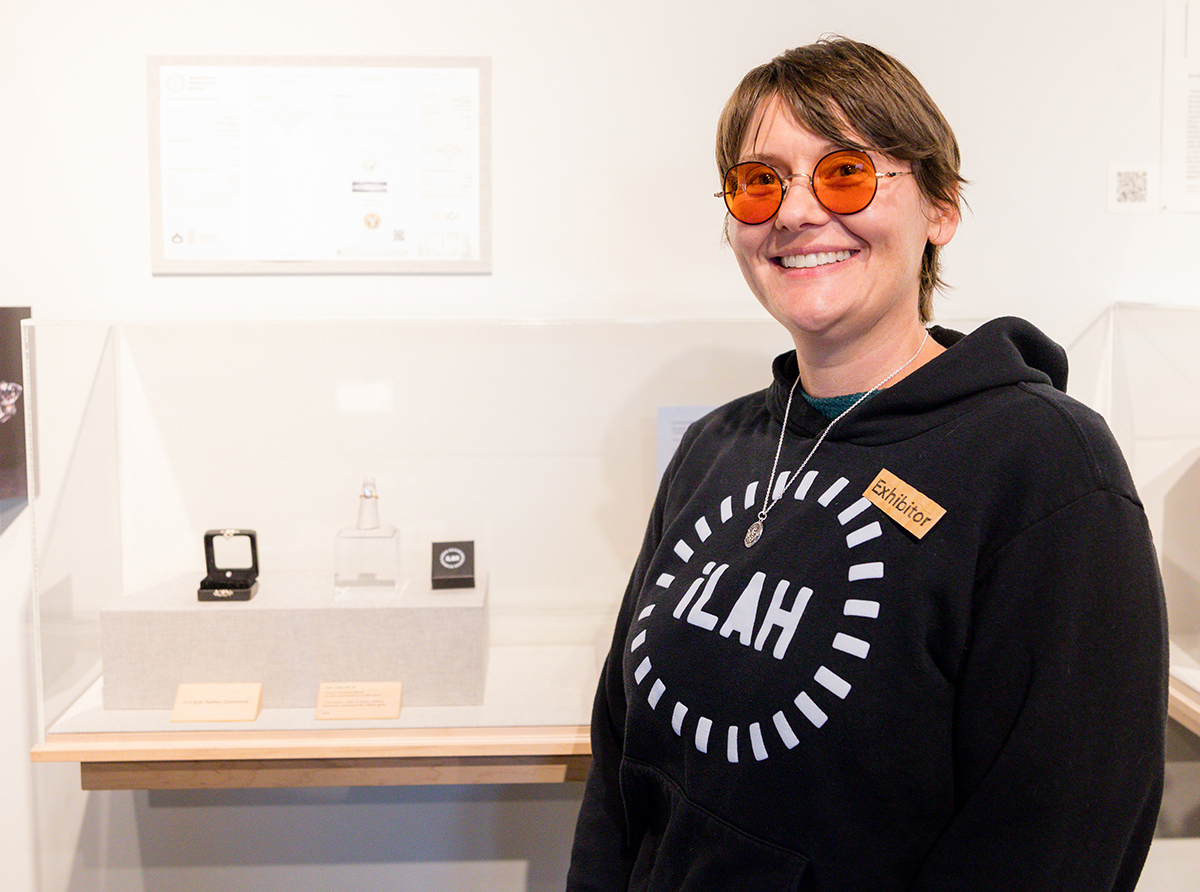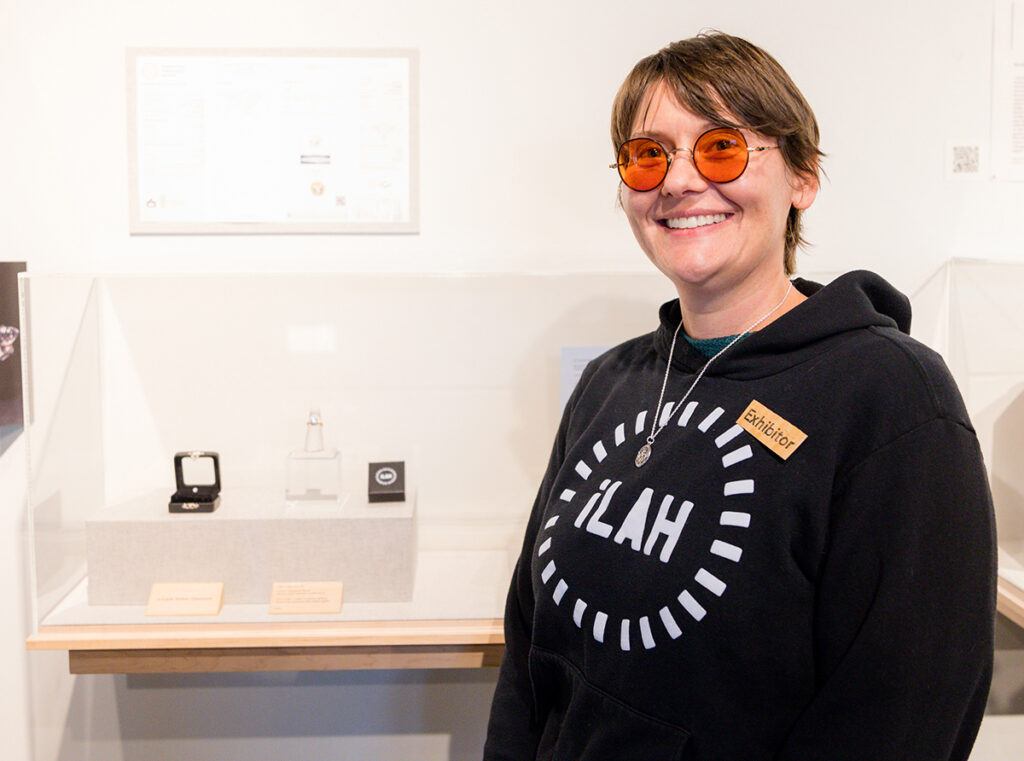 Ilah, the owner of Ilah Cibis Jewelry in Worcester, Massachusetts, works with recycled gold, silver, and platinum as well as responsibly sourced stones. She has specialized in lab-grown diamonds since 2014 and is the only jeweler in New England to offer Aether Diamonds, the world's first carbon negative diamonds made from carbon dioxide extracted from the atmosphere.

According to Ann Cahoon JM '02, Jewelry Making & Repair Department Head, "Ilah is a successful business owner, with exceptional skills as a traditional bench jeweler which she uses to drive her business and brand. She has long focused on sustainability and was an early adopter and thoughtful user of ethically manufactured, lab-grown diamonds."  
We hear companies and individuals say they hope to leave the world a better place: and for Ilah, this is a core value. She strives to make her business a space in which all are welcome. Her priority is to create an inviting, inclusive experience, and thoughtfully and intentionally push back against toxic norms in the jewelry industry. 

She says proudly, "I make jewelry for everybody and every body. However you present, whatever your gender identity, sexual orientation, size, age, race, or ability—I want to give you the shopping experience you deserve and make pieces that speak to your uniqueness."

Ilah uses her platform to open the door for others who might otherwise have been shut out. She finds innovative, safer solutions to create beautiful pieces of work. Ilah is an involved member of our community: a guest speaker, instructor, Program Advisor Committee member, and a helpful resource to many current and former students. She was also a driving force behind bringing computer-aided design into the Jewelry Making & Repair curriculum.

For all of her accomplishments and talents, we are honored to claim her as a graduate, and proud to honor Ilah Cibis with the 2023 Distinguished Alumni Award.
"I make jewelry for everybody and every body. However you present, whatever your gender identity, sexual orientation, size, age, race, or ability—I want to give you the shopping experience you deserve and make pieces that speak to your uniqueness."