Home Shop Tour: Willow Coronella in Boston, MA
June 11, 2020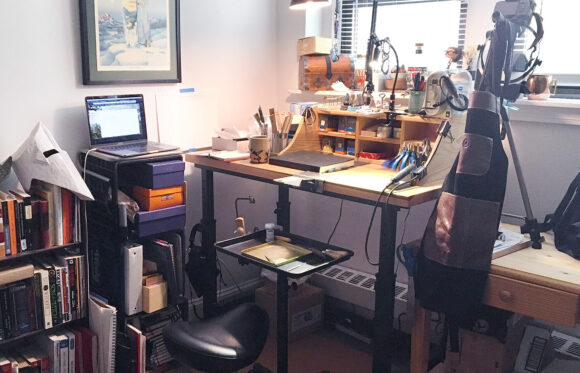 Second-year Jewelry Making & Repair student Willow Coronella JM '20 @underabowler gave us an in-depth tour of the bench she's set up for work from home. To keep living spaces safe, she and her classmates have modified the types of projects they're doing – but they've still found plenty to do.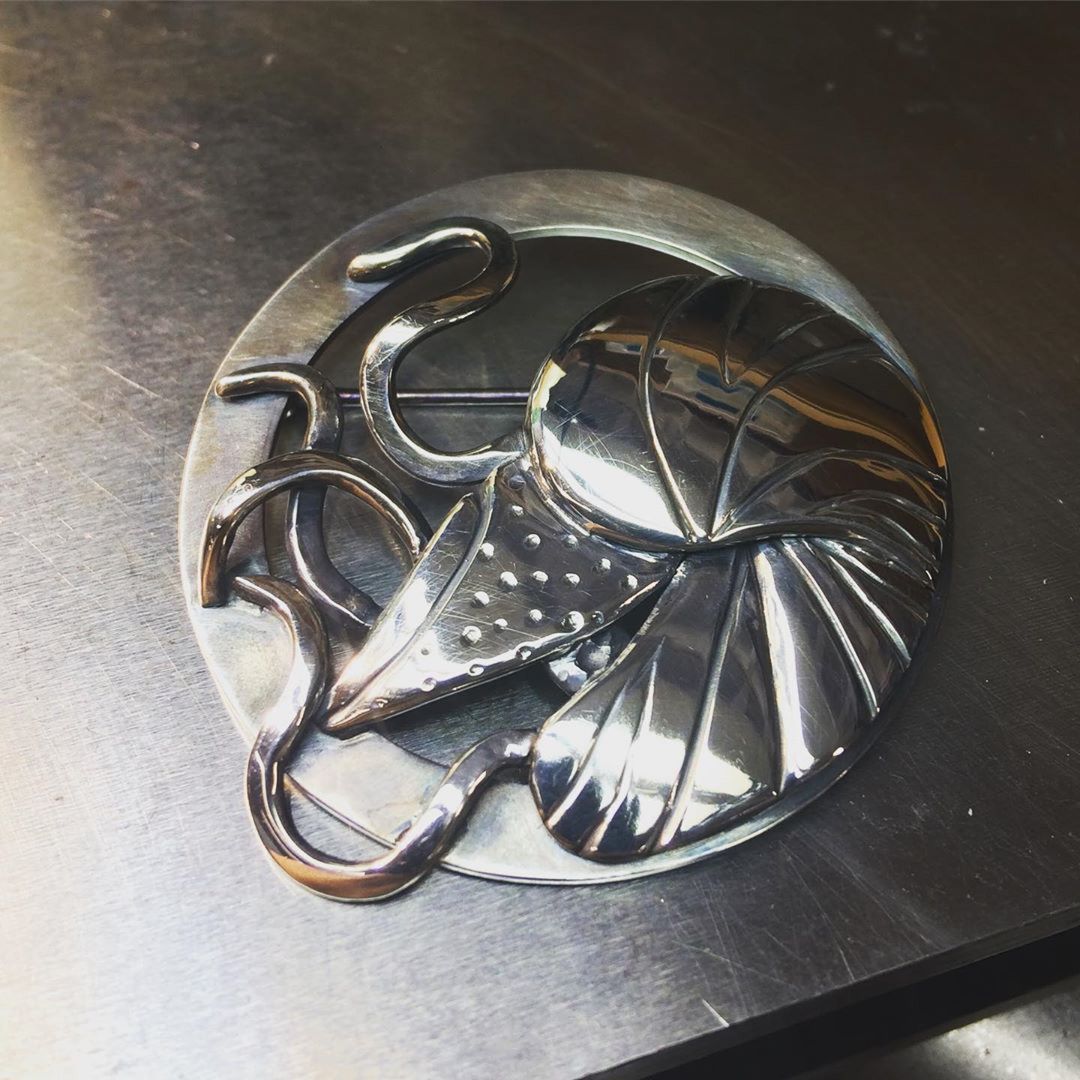 Willow had been working in logistics before pivoting to a career in jewelry making, and is also a former chef. After our building closed in March, she set up a bench in her home and dove into figuring out what work she could safely do from home. Click through the photos above to see her student work, NBSS bench, and her home set up. Willow's skill, precision, and creativity shines through all her work – we know she's got a bright future ahead as a jeweler!
Watch a video tour below.
Watch an interview with Willow, part of our "In the Making" series.
We love seeing shops, stores, and studios of all kinds. Send a note to info@nbss.edu to have your shop featured in this series.