An Insider's Look at the Locksmithing Program
August 15, 2022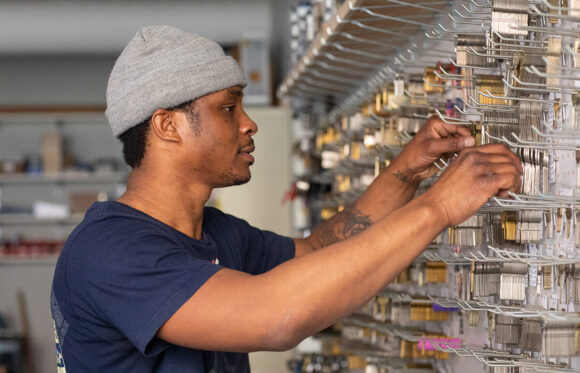 It's one thing to think about going to school full-time to learn a specialized skill. It's another to actually experience what it's like to be a student in a particular program. Take locksmithing for example. You might have questions such as: What will my day look like? How large will the classes be? Will I be sitting and listening to an instructor, or will I be learning hands on? What will actually be taught? How soon will I be able to start work?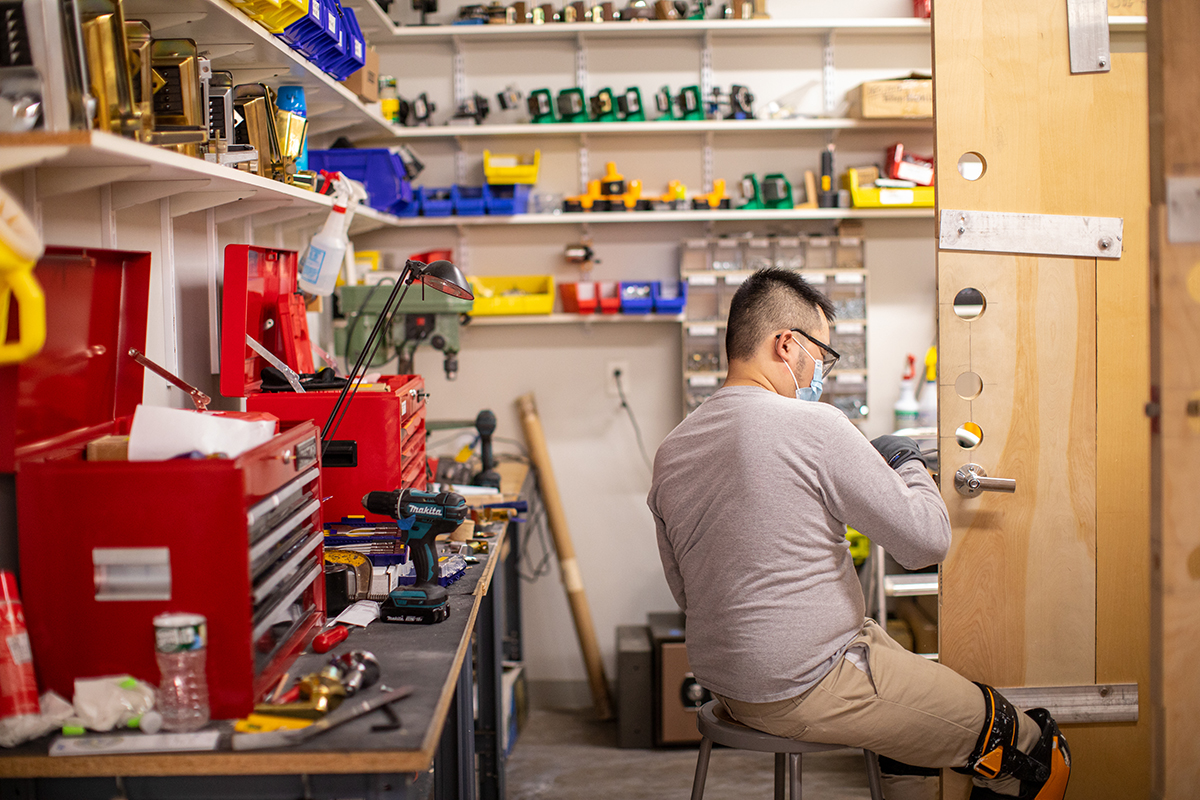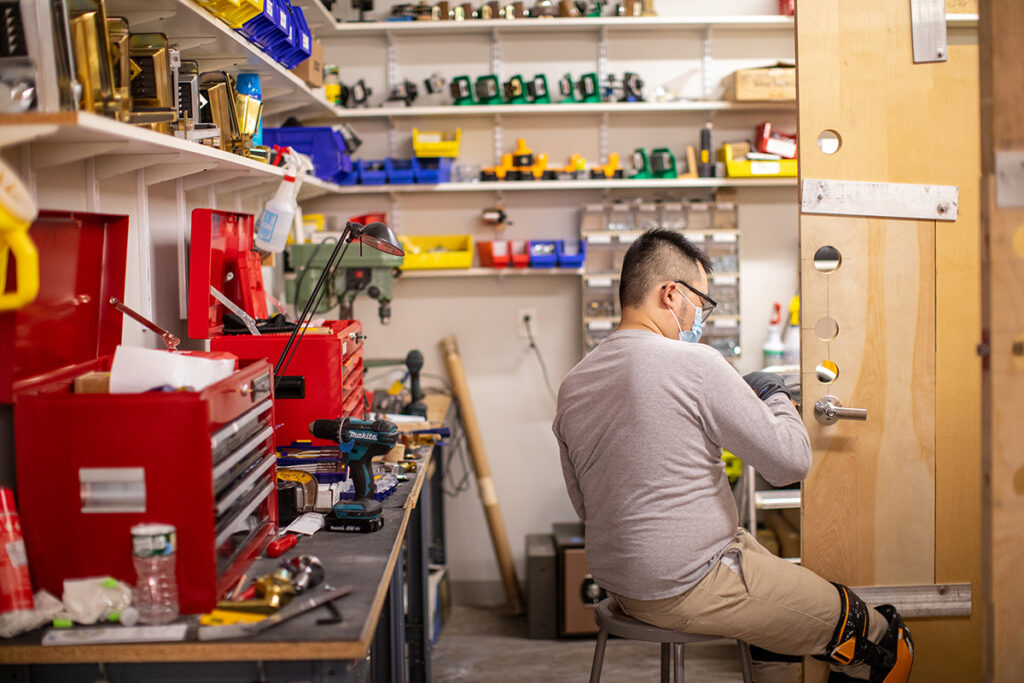 We're glad you asked. It's important to understand what your learning experience will look like before committing your time and resources. To start, there is a distinct difference between training through an apprenticeship with a working locksmith and completing a locksmithing program. With a locksmith apprenticeship, the focus is on servicing their customers and learning the areas that locksmith specializes in. A training program will teach you a broad base of skills, and is focused on you and your overall learning experience. If you do opt to attend a locksmith training program, every school approaches instruction and learning differently, so it's important to look closely at the details.
So, what would it look like to be a student in our Locksmithing & Security Technology program? First of all, you'll be in good company. Our students come from all walks of life and backgrounds, and our instructors are highly qualified and invested in their students' success. We recognize the value of the diversity and experience our students bring, which enriches the learning experience for all.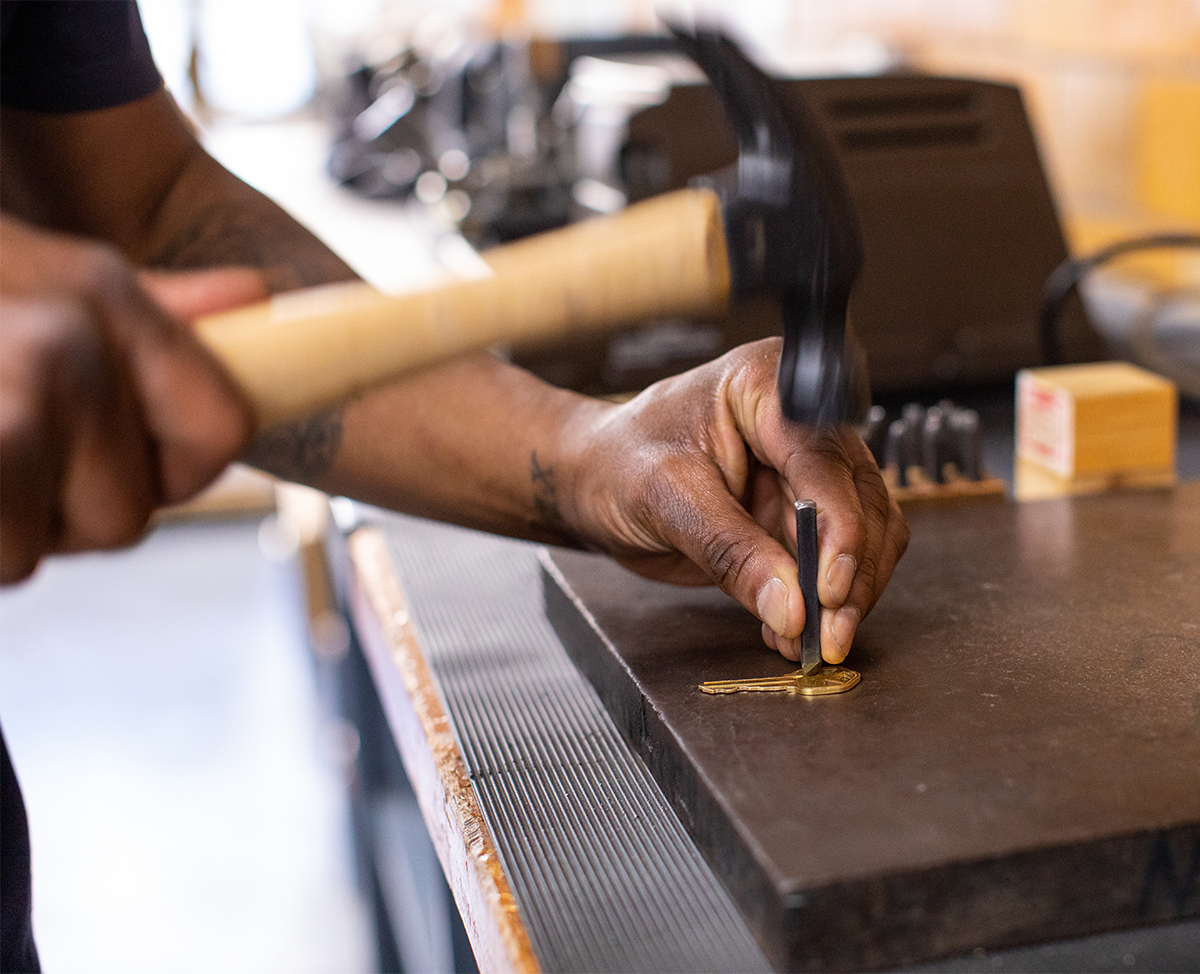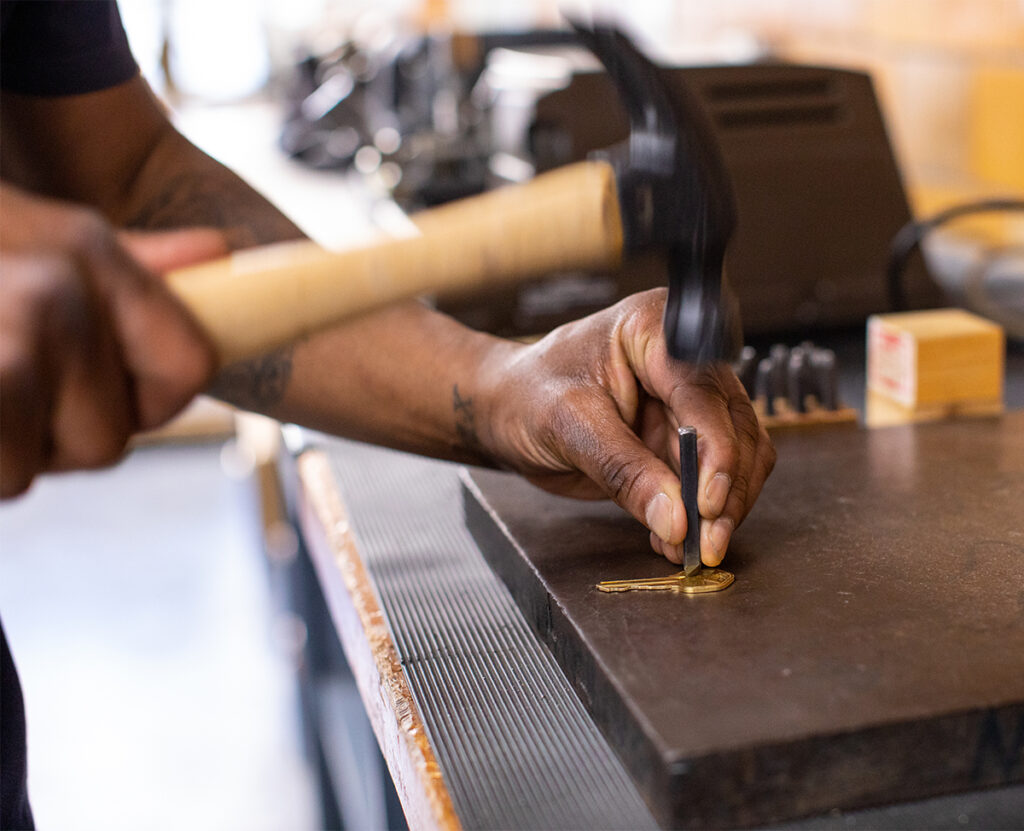 As with a typical academic year, you'll attend classes Monday through Friday, September through May. You'll complete the course in one nine-month, two-semester academic year culminating with a Diploma of Locksmithing & Security Technology. Classes will be held in a bright and open classroom workshop with an individual bench for each student. Lining the walls will be all the major equipment and tools of the trade, as well as a comprehensive resource library. Class meets only in the morning, leaving you ample time the rest of the day for other activities or work. Because you start learning foundational skills right away, you'll be able to work part-time in the field after your second semester while continuing to learn in the classroom.
At NBSS, we believe everything is built on a strong hand skills foundation. You'll start with the basics, not only learning the latest digital technology, but also the mechanical structure and function of locks. You'll learn through a combination of classroom theory, lectures, demonstrations, and hands-on benchwork, surveying, and installation. You'll learn how to file a key by hand, but you'll also be knowledgeable about the latest high-security technology. We'll also teach you the basics of setting up your own business. Once you complete the program, you'll be ready to take whatever career path in the industry you choose.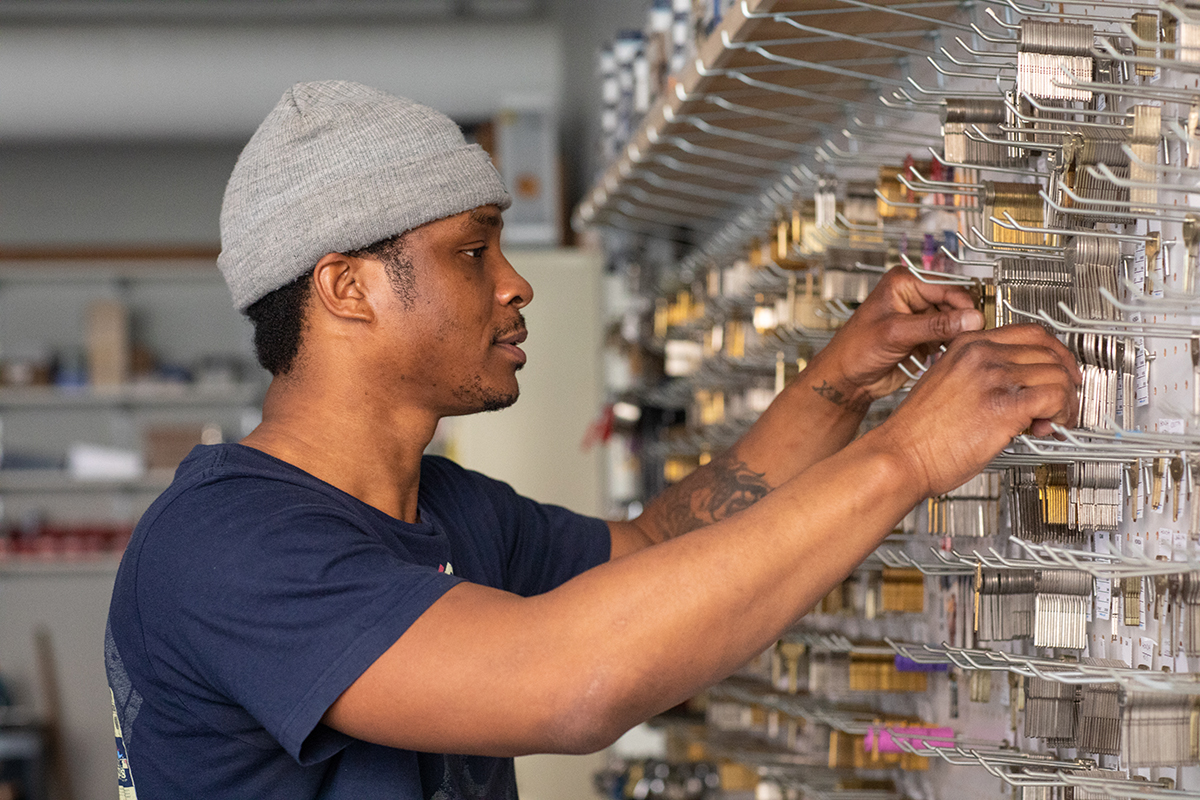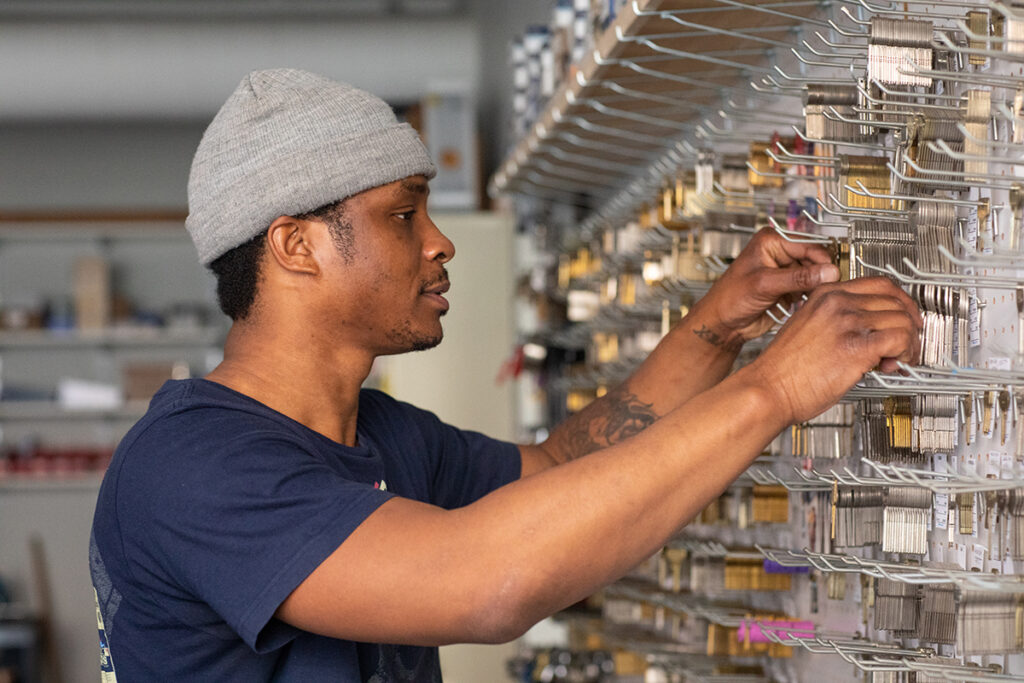 Also, the NBSS experience extends beyond program instruction with important supports and resources outside the classroom. As a student, you'll be able to attend social events, career workshops, business preparation courses, special lectures, and more. You'll also have access to a robust network of alumni who offer students mentorship and employment opportunities.
One of the best aspects of the NBSS experience is our location. Our facility is in Boston's North End, an amazing and vibrant neighborhood that is also the city's oldest residential community dating back to the 1630s. You'll find some of Boston's best restaurants and cafés here as well as a fascinating network of narrow and lively streets with something around every corner.
Of course, we can only give you a broad overview of your Locksmithing & Security Technology learning experience. We invite you to take a deeper look:
Do want to know more or connect? Contact us with any questions or to arrange an in-person visit.