New Sprinter Van
December 27, 2019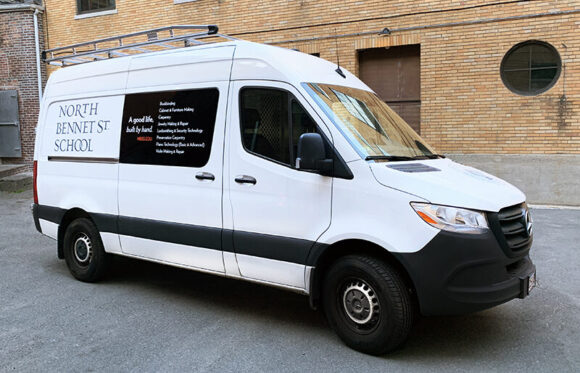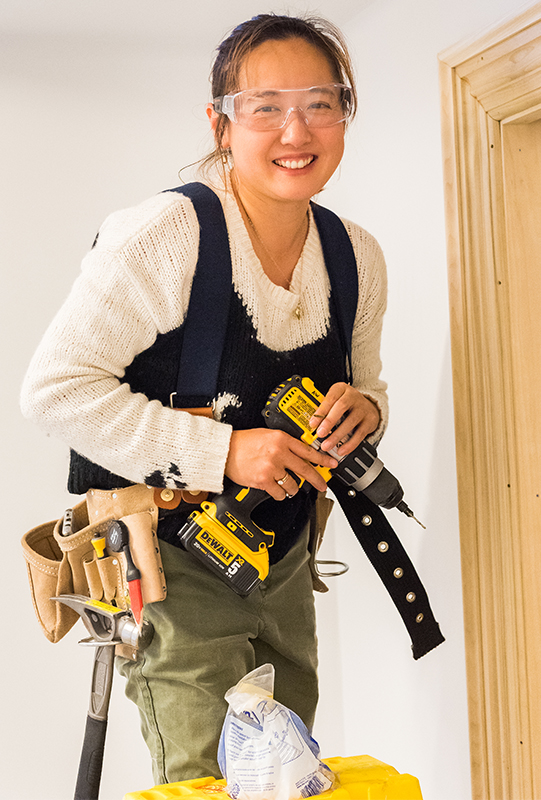 For years, the School's Carpentry programs had relied on a 2008 Dodge van to transport materials and tools to work sites. But, unlike the homes and objects crafted and restored by NBSS students, work vans are not heirloom pieces.
"It had serious wear and tear, and it got to the point that we weren't sure it would get where it was going," said Provost Claire Fruitman CF '96. "There was one problem after the next every week, and the cost to repair it no longer made sense."
Replacing the van became a top priority for the School. But there were two obstacles.
The first was funding. The industry standard for work vans typically sells for as much as $60,000. Designed and built for utility, these heavy duty vehicles are durable enough for the wear-and-tear of transporting construction equipment and materials.
The second problem was supply. In September 2018, a major retailer ordered 20,000 of the exact same make and model vehicle. The massive order made it difficult for anyone else in the U.S. to find one. After extensive searching however, the School located a new van at a reasonable price.
Generous funding from private foundations allowed the School to purchase the new van outright.
"We are all grateful to the funders who stepped up and made this possible, including the Cabot Family Charitable Trust, Virginia Wellington Cabot Foundation, and the Clinton H. & Wilma T. Shattuck Charitable Trust," NBSS President Sarah Turner says. "It makes such a difference to our faculty and students to be able to get equipment and supplies to job sites easily and safely, no matter the weather."
The entire School will make use of the new van, and it is an especially valuable resource for the Carpentry program. Offsite projects are an essential component of the curriculum, and reliable transportation is a must.
"We prepare students to work in the home construction industry, so it's important for them to work on real-world projects with actual clients," Claire says.
"You can only get so far in the classroom. Offsite, they get a chance to use different equipment, deal with foundations, and work to a larger scale than they can in our facility. And nothing teaches the students how to dress appropriately for the weather better than being outdoors."
"Plus, clients receive high-quality work at a reasonable price," Claire adds.
In addition to private clients, NBSS often partners with nonprofits. In recent years, Carpentry students have worked to rehabilitate affordable housing with Harborlight Community Partners, provide pantry cabinets for St. Mary's Center for Women & Children, and build a barn-styled shed for Boston Harbor Now and the Massachusetts Department of Conservation & Recreation.
"NBSS was founded with community service at its core," Sarah relates. "By working with our nonprofit partners, we not only build upon our region's shared resources and heritage, but bring our skills to the people who need them."
"Every project we complete is a winning venture, for our students, our clients and partners, the community… it's amazing how a single resource like this van can help us accomplish so much."
This article is from our 2019 Annual Report. See all the stories here, or view more issues.
---
Do you you have a construction project for our Carpentry program to take on? Our talented students and alumni can help with large and small projects, whether it's home construction, building preservation, or creating, repairing, or restoring furniture, books, jewelry, musical instruments, and more. Submit your project on our Jobs & Commissions Board.