Shop Tour: Flying Marquis Studio in Leominster, MA
July 12, 2018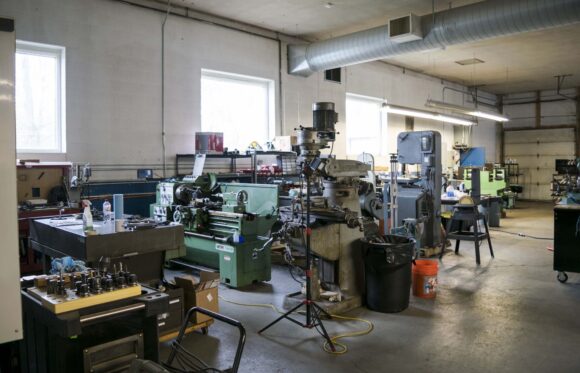 Ann Cahoon JM ' 02, Department Head of the Jewelry Making & Repair program, is a designer goldsmith whose work focuses on high carat gold and platinum fabrication. She founded Flying Marquis Studio in 2005, and now works alongside her metalworker husband, who owns Chris Ploof Designs. Their combined 10,000 sf shop in Leominster, Massachusetts is fully outfitted with state-of-the-art equipment and technology.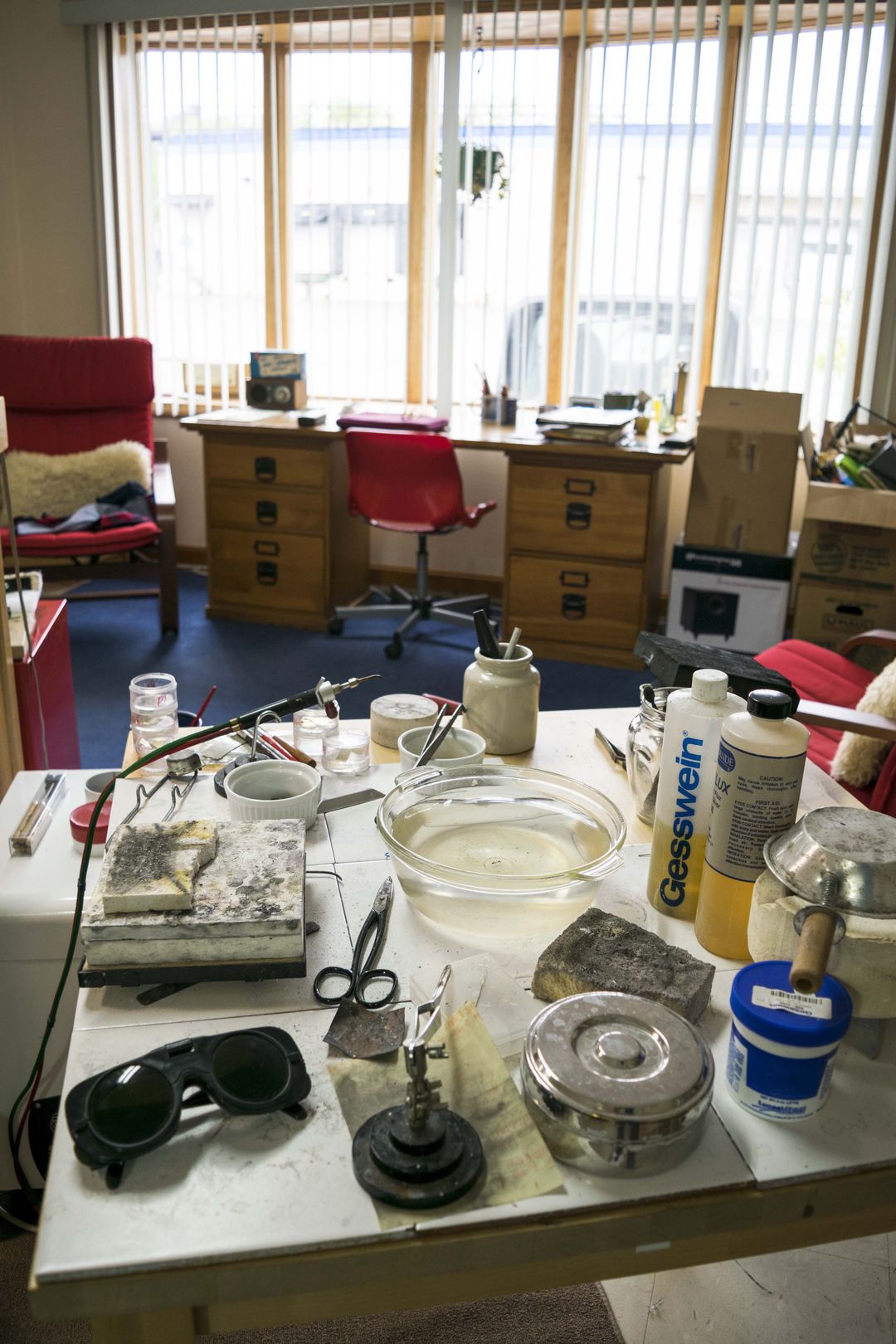 Read more about Ann's background and expertise.
Check out this video of Ann sharing insight on the value of mistakes.
We love seeing shops, stores, and studios of all kinds. Send a note to info@nbss.edu to be featured in this new series.