Shop Tour: Shepherd & Maudsleigh Studios
October 18, 2021
Take a tour of Shepherd & Maudsleigh Studios in West Newton, Massachusetts. This 6,000 square foot space is co-owned and operated by Liz Shepherd and NBSS Bookbinding alumna Rebekah Lord Gardiner BB '93, curated to be a community for local artists to grow and share their work.
With studio space for large scale printing, mixed media, painting, and textile artists—plus workshops and classes—the studio is equipped with four etching presses, aquatint airbrush, ferric chloride etching tank, photo etching exposure unit, a fully equipped and spacious silkscreen studio. Click through the photos above to see work produced at the studio by Liz, Rebekah, and others.
Watch a video tour of their shop below, part of an In the Making virtual event.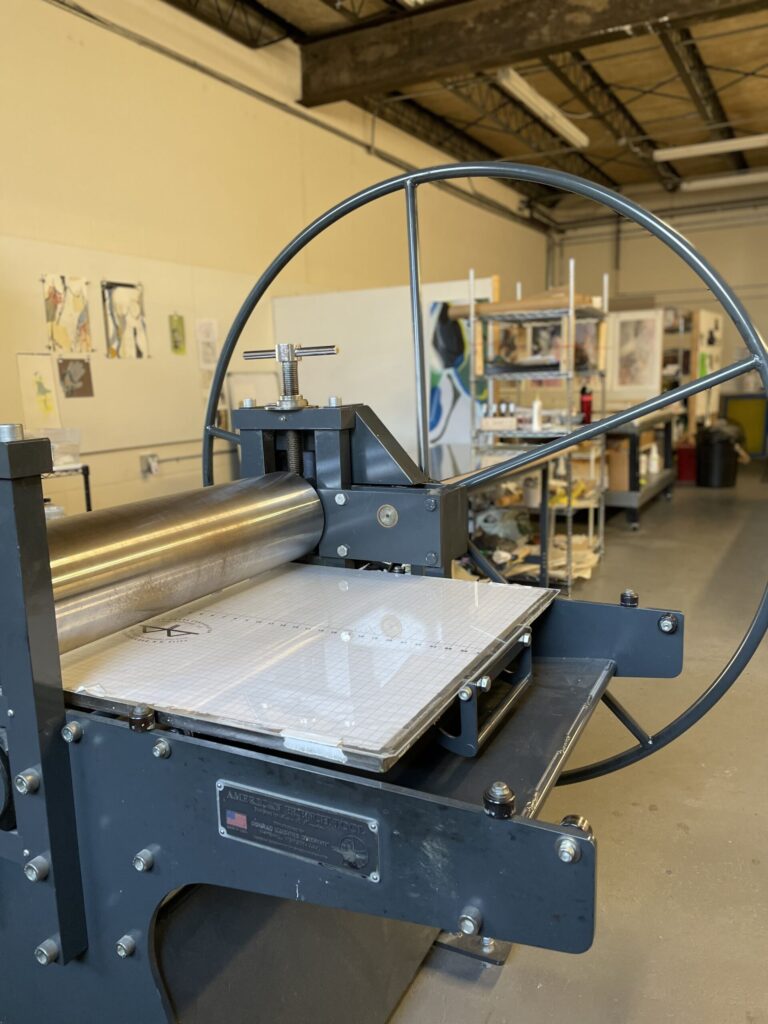 "In the Making" is a public programs series where we connect with a range of new voices, fields, and perspectives. Learn more and view a full list of events on the series homepage here.