Why You Should Consider a Career as a Locksmith
April 5, 2023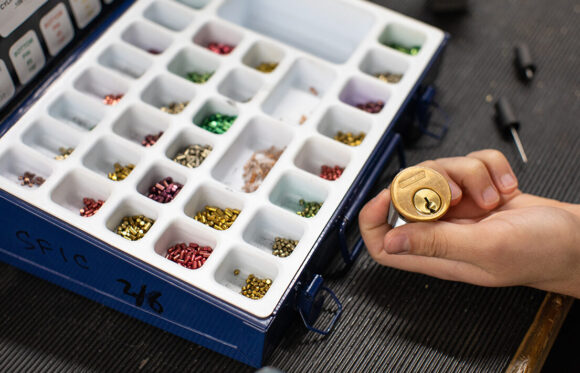 If you're thinking about a career in the skilled trades, congratulations: you've chosen wisely. In these uncertain times when job security is more at risk than ever, the skilled trades are arguably among the most in-demand and secure positions there are, not to mention that they are surprisingly well-paid.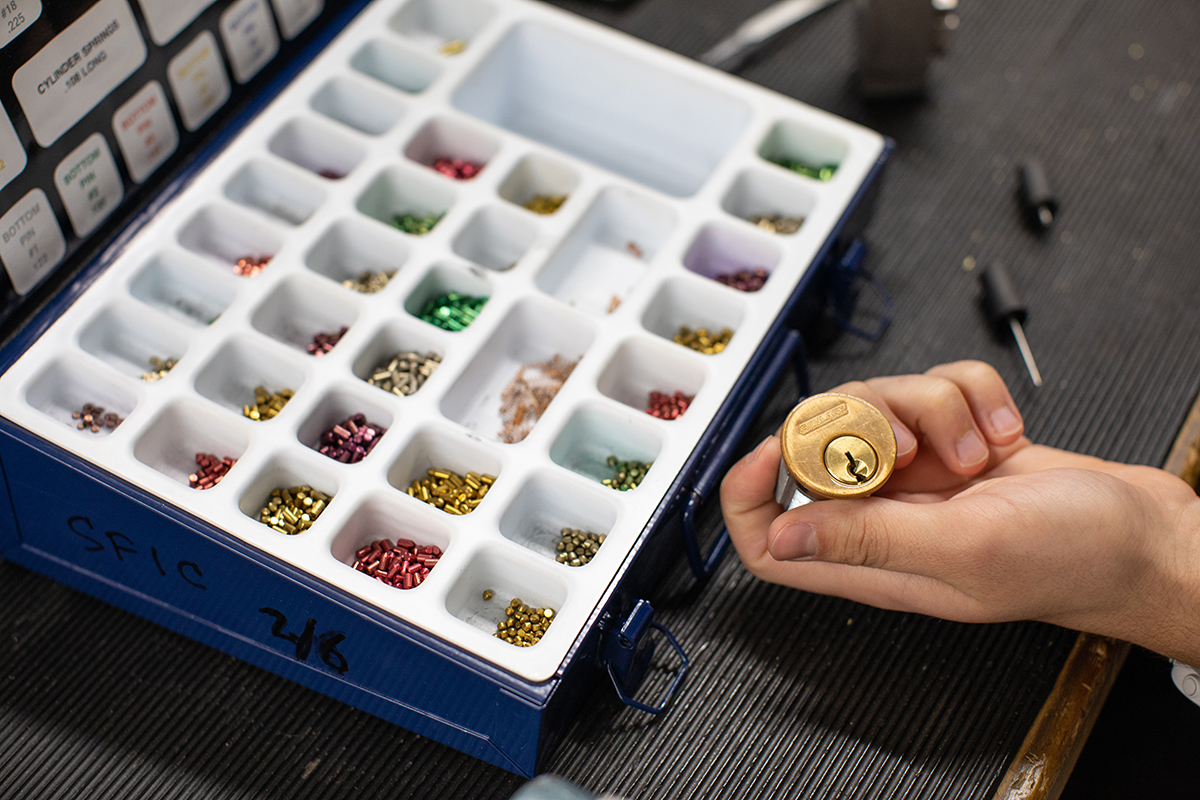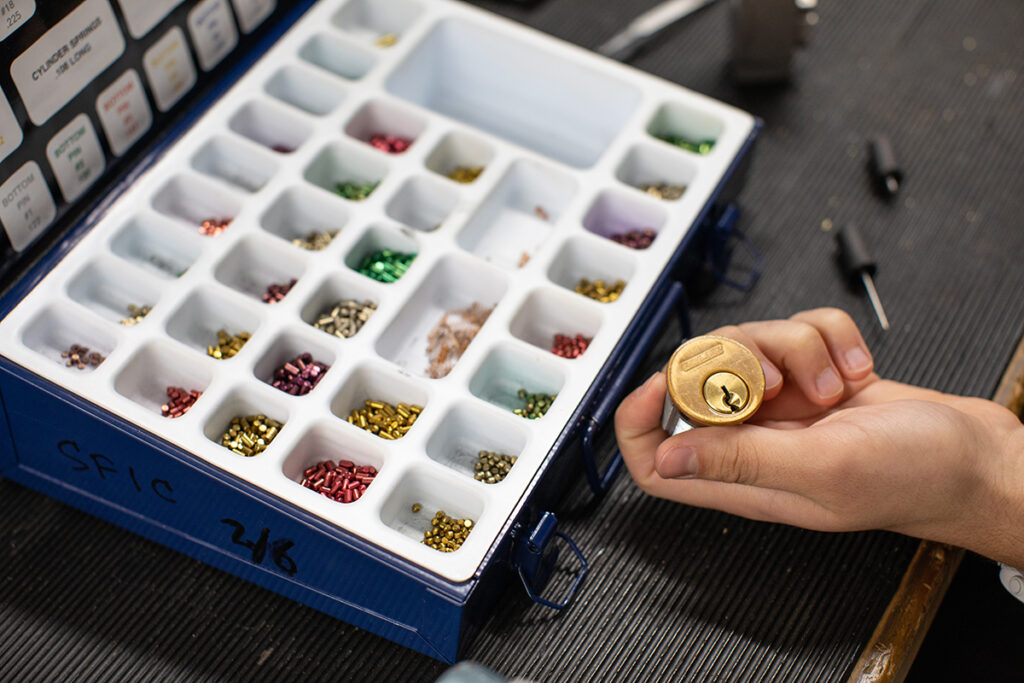 Although you have settled on a trade career, in what direction will you go? With so many options, it can be overwhelming deciding which path you want to pursue. Will it be carpentry, furniture making, HVAC, plumbing, pipe fitting, or something else? If it's not already, locksmithing should be on your consideration list. Why? That's a great question. Let's go over some of the reasons you may wish to consider a locksmith career.
While it is an excellent career choice, locksmithing is somewhat unique, and understanding what's involved can take a little research. When you do look into it more, you'll find locksmithing has the edge over many other career options in several aspects:
Locksmithing is made for problem solvers. If you enjoy a challenge, especially one that requires critical thinking and manual dexterity, locksmithing is a natural fit for you.
There will always be a demand for security. Locksmiths have been around for over 4,000 years, and the need for personal and business security has never been higher.
Locksmithing spans the mechanical and the latest technology. Whether it's fashioning a physical key or lock mechanism or installing programmable digital locks and security systems, no day will ever be the same as you employ your mastery of a wide range of security applications.
You can work for others or set up your own business. Almost every large business or institution has a need for onsite security and locksmithing services, or you can choose to work for yourself by setting up your own business. Either way, you'll usually be able to work independently and enjoy a level of autonomy that few do.
You can launch your career in just months. Even with no previous experience, with the right instruction you can quickly learn locksmithing skills and launch your new career. At NBSS, our comprehensive locksmith career training program can be completed in just nine months, while giving you ample time during the day to work part-time.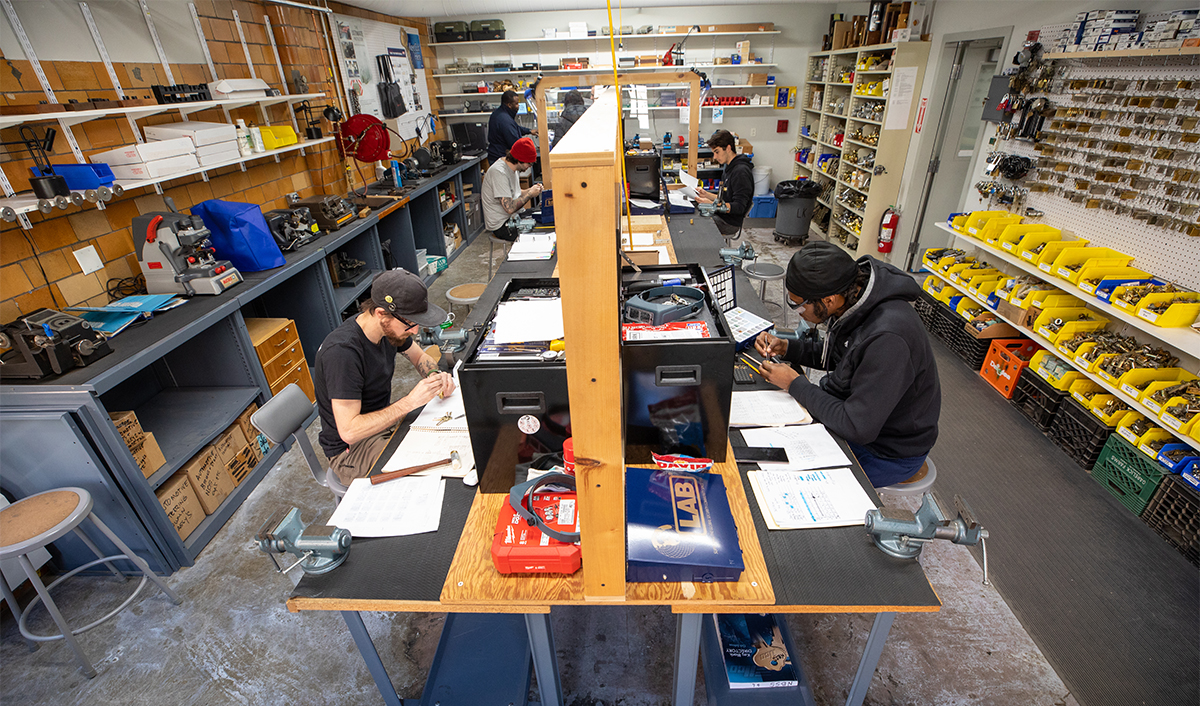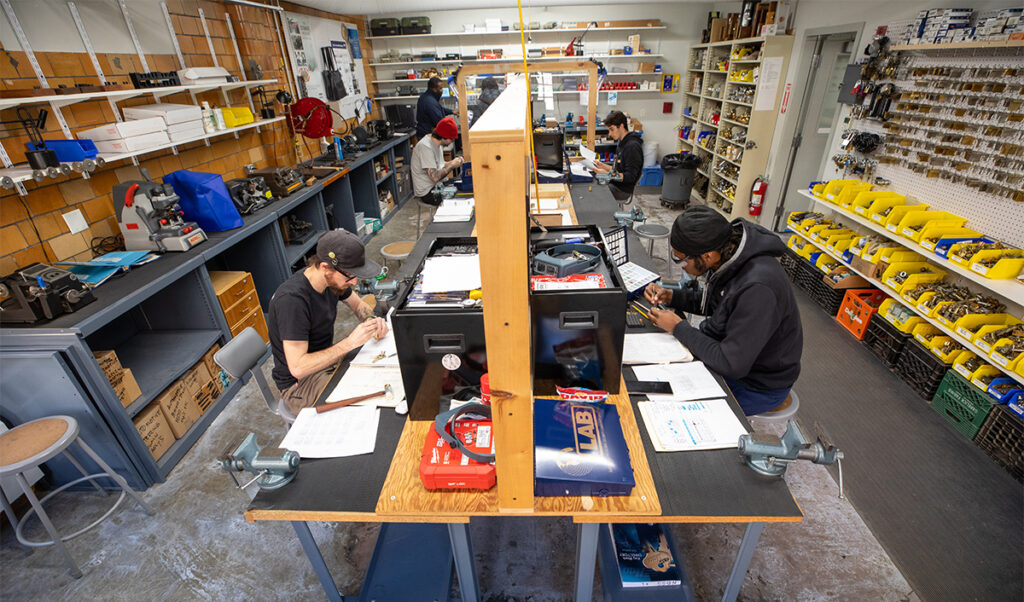 Those are just a few of the reasons locksmithing can have the edge over other career options. Compared with other skilled trades that may require years of training and apprenticeship and typically require far more capital, overhead, and equipment to start your own business—when it comes to an interesting career path with high demand and great work flexibility, a career as a locksmith is hard to beat.
We invite you to learn more about our Locksmithing & Security Technology program at NBSS, starting with an insider's look at what to expect. Contact us with any questions or to arrange an in-person visit.