Remembering David Betts, 1947-2022
October 25, 2022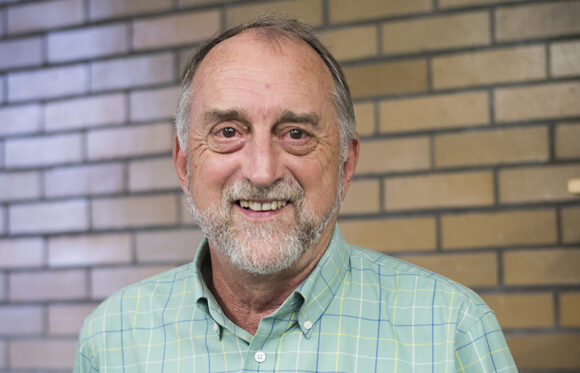 The entire North Bennet Street School community is greatly saddened by the passing of our friend and mentor, David Betts PT '72, PA '20. He will be incredibly missed, and we extend our deepest sympathies to his loved ones during this difficult time.
For over 45 years, David made profound and enduring contributions to the School's piano technology programs, and to the broader field as well. After his graduation from NBSS in 1972 from what we now know as the Basic Piano Technology program, David started as an Instructor in 1974. He recognized the opportunity for—and developed—what would become our Advanced Piano Technology program in 1978. He later seamlessly moved into the role of Department Head for both the Basic and Advanced programs. David's outstanding performance in this capacity is evidenced by the industry renown of the School and its programs, both on a national and international level.
During his tenure, David brought invaluable insight to the profession, both at the School level and through his work via the Piano Technicians Guild (PTG). He also provided life-changing instruction and mentorship to generations of individuals, many of whom are now leaders in the field. It's estimated he personally taught over 700 students during his time at NBSS, a truly remarkable achievement.
David received a number of honors befitting of his service. PTG honored David with their Member of Note award in 2002, and he was inducted into the PTG Hall of Fame in 2022. In 2020, David was awarded the NBSS Distinguished Alumni Award "for his lifelong devotion to the education and training of piano technology students and professionals." He retired from NBSS that same year. In recognition of his great contributions and to the program he created at the School, David was bestowed with an honorary diploma in Advanced Piano Technology.
David's family has prepared a full obituary here. In lieu of flowers, the family asks that donations be made to North Bennet Street School for the newly-established David Betts Scholarship for Basic Piano Technology at nbss.edu/donate. 
A virtual "commemoration of life" event will held by NBSS on Wednesday, February 1, 2023, and invitations are forthcoming. In the meantime, we ask that you please send any fond memories, tributes, or photos of David to info@nbss.edu. We will be sharing these with his loved ones.