Learning Happens Everywhere
September 17, 2021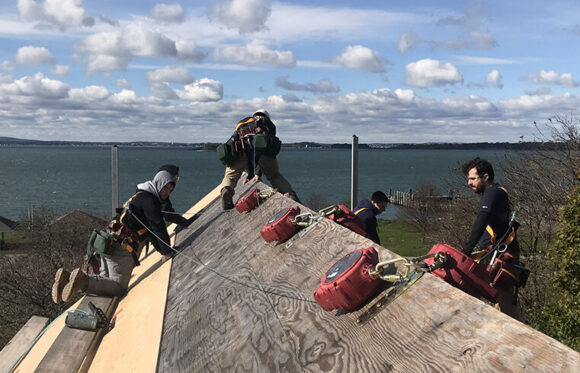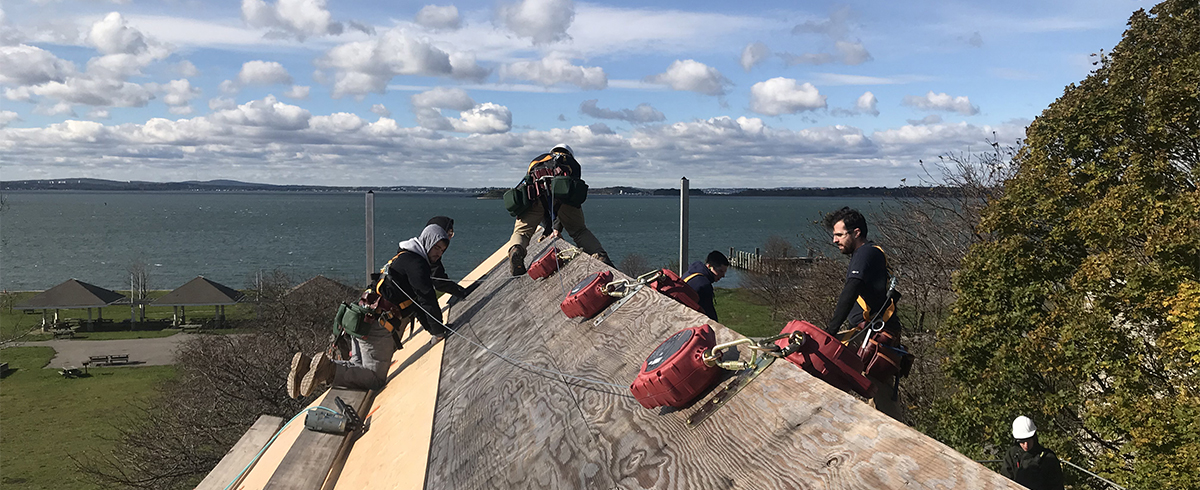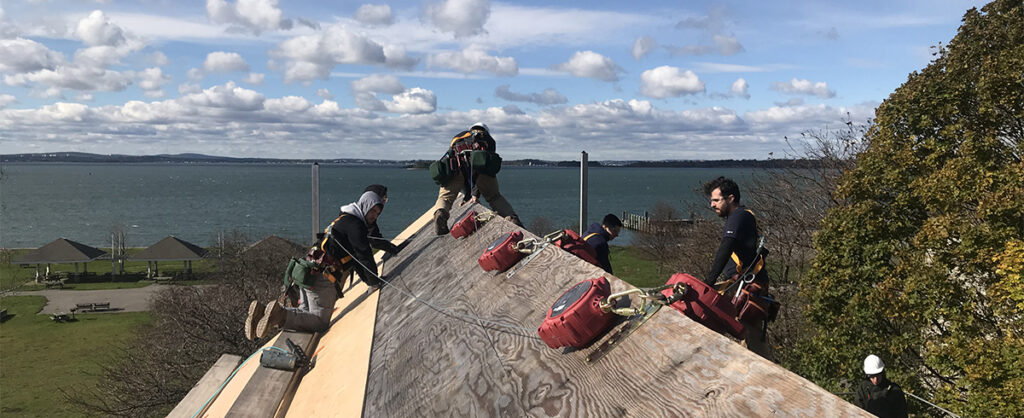 Every year, our Carpentry and Preservation Carpentry programs tackle real-world projects outside of the classroom, whether in partnership with museums, nonprofits, private clients, and everywhere in between. Catch up with new and old projects from recent years.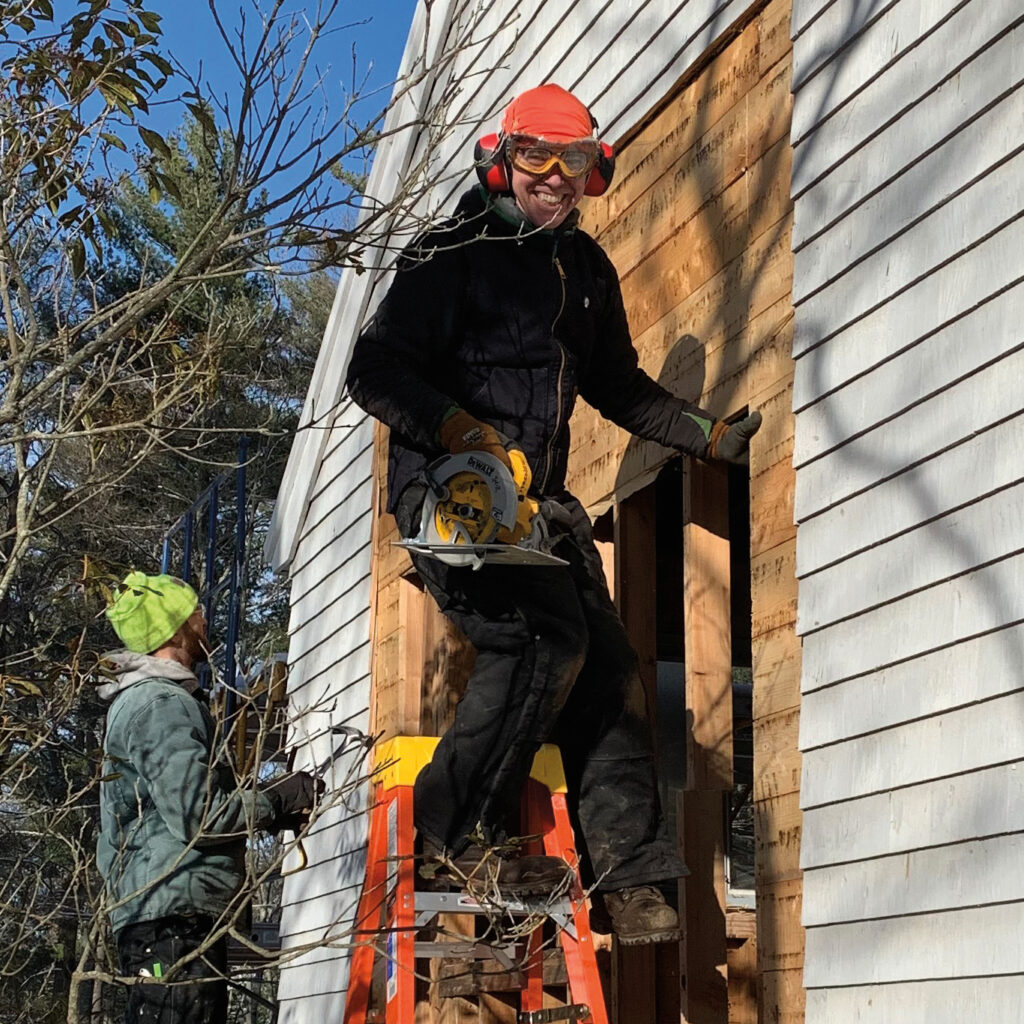 Renovating a Dover Horse Farm
In 2019, students from the Carpentry program decamped to a sprawling Dover horse farm to renovate its guest house with a team from the Topsfield-based C2MG Builders, Inc., in a project that seamlessly dovetailed with their curriculum.
Literally Restoring the Heart of a Former Plymouth Post Office
After a giant pine tree fell in the middle of a former post office building in Plymouth, Massachusetts, the second-year Preservation Carpentry students took the dramatic restoration project on as a learning opportunity.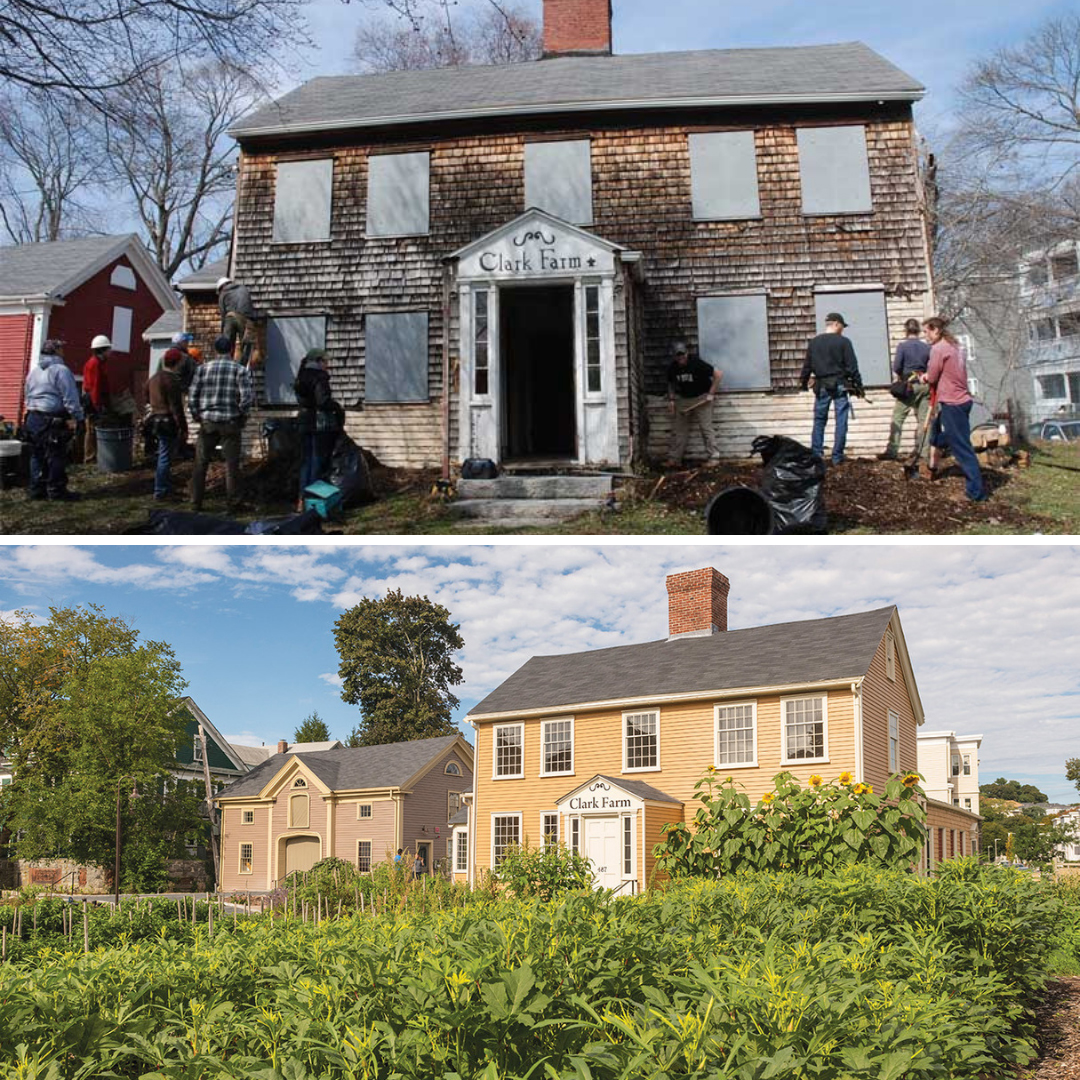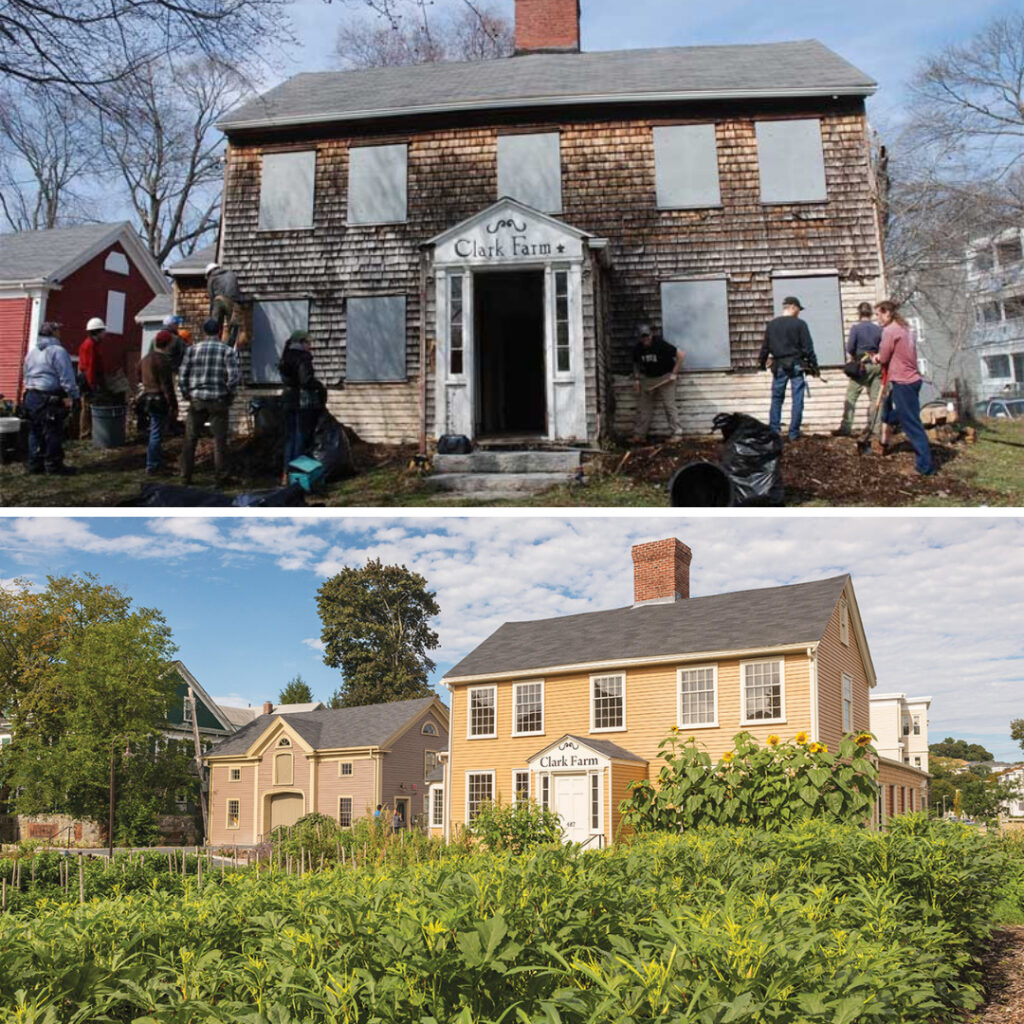 Revitalizing An Urban Farm
The award-winning Fowler Clark Epstein Farm, an innovative project from Historic Boston, Inc., involved many years of work from our Preservation Carpentry program and other dedicated nonprofits. A complete restoration of the property in Mattapan, MA, with three historic owners now holds new life as the new headquarters of the Urban Farming Institute.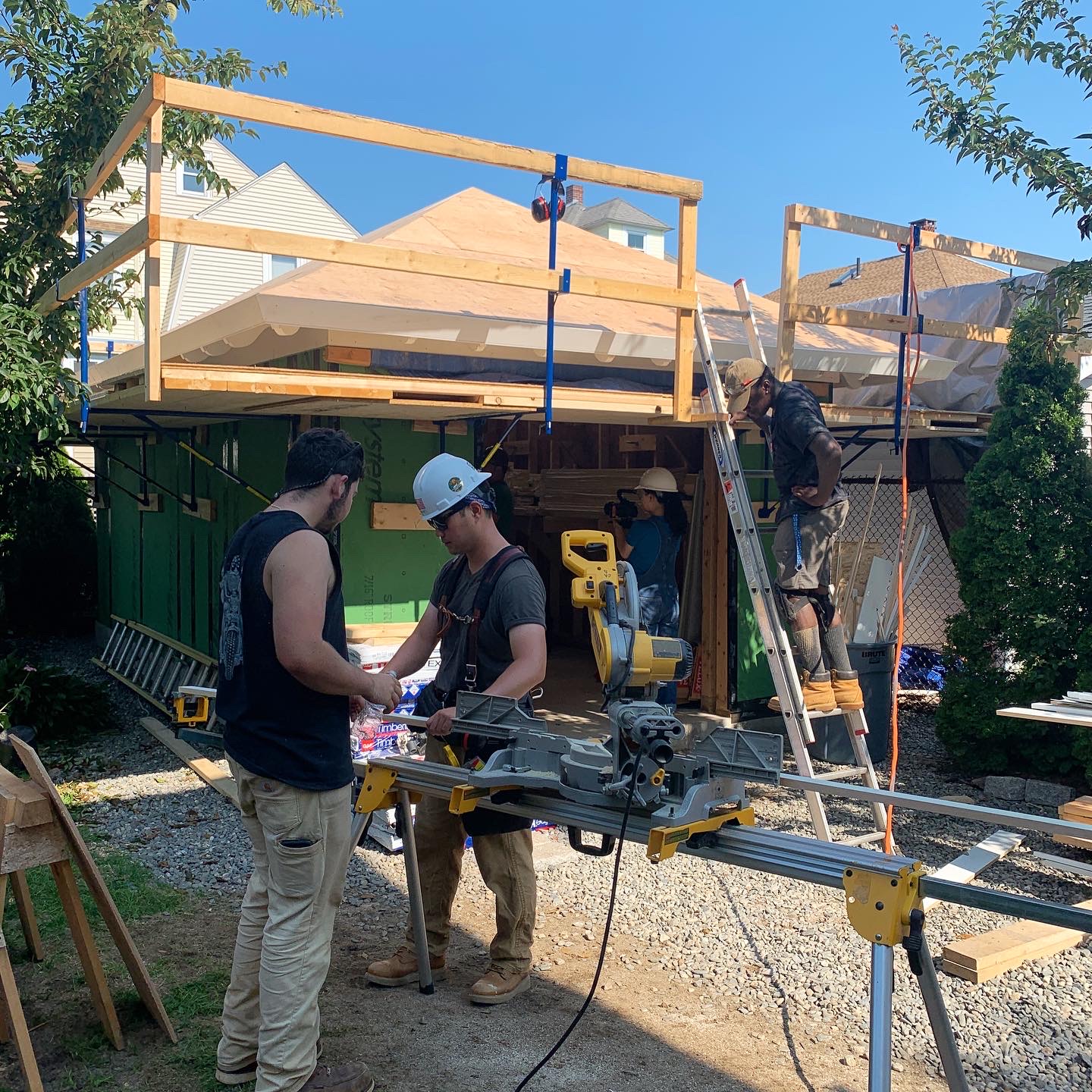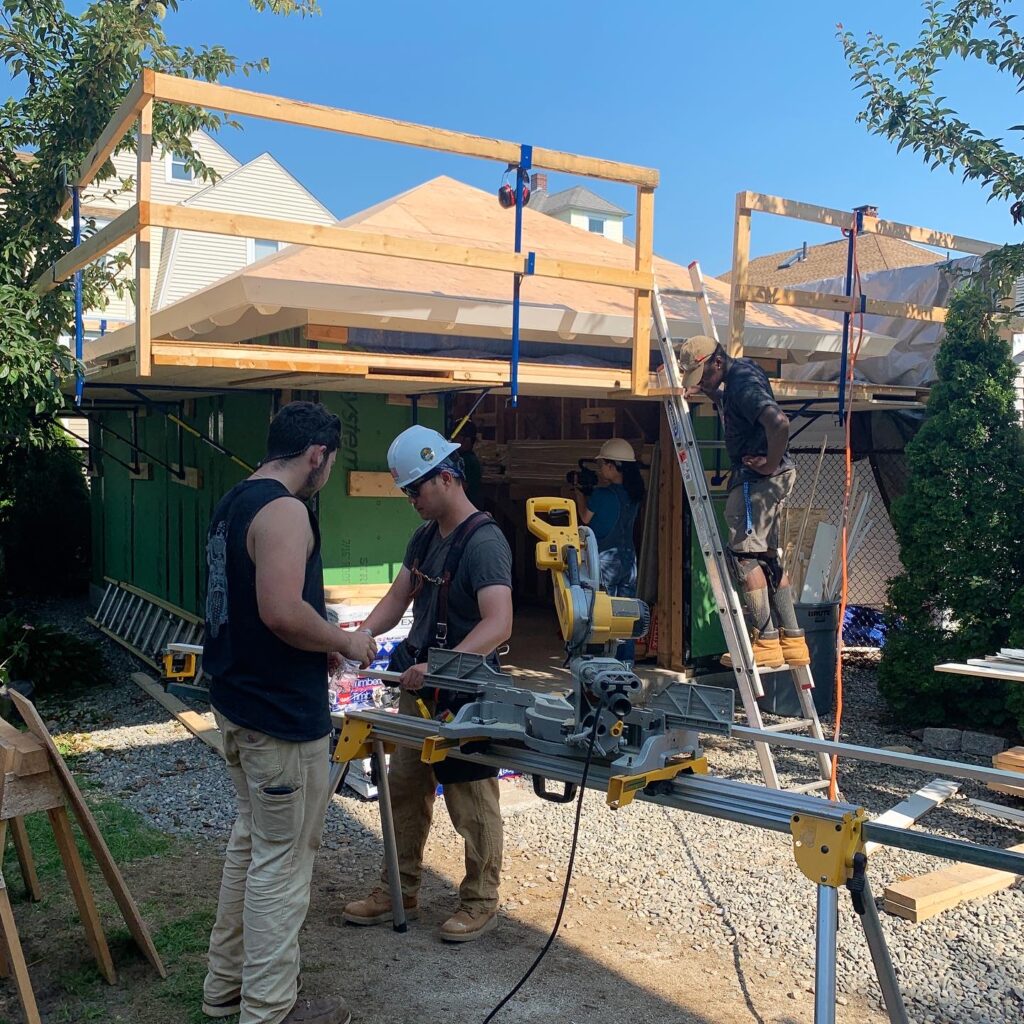 For Private Clients: Home Add-Ons
The 2021 and 2022 classes of Carpentry students took on two projects for private clients: a timber frame pool house in Haverhill, MA and 1920s-era garage rebuild in Quincy, MA. Splitting the class in two across both projects allowed each group of students to practice framing, roofing, window, door, and drywall installation, and more. Explore the dramatic transformation of the garage for a client in Quincy, which had been nearly flattened by a downed tree.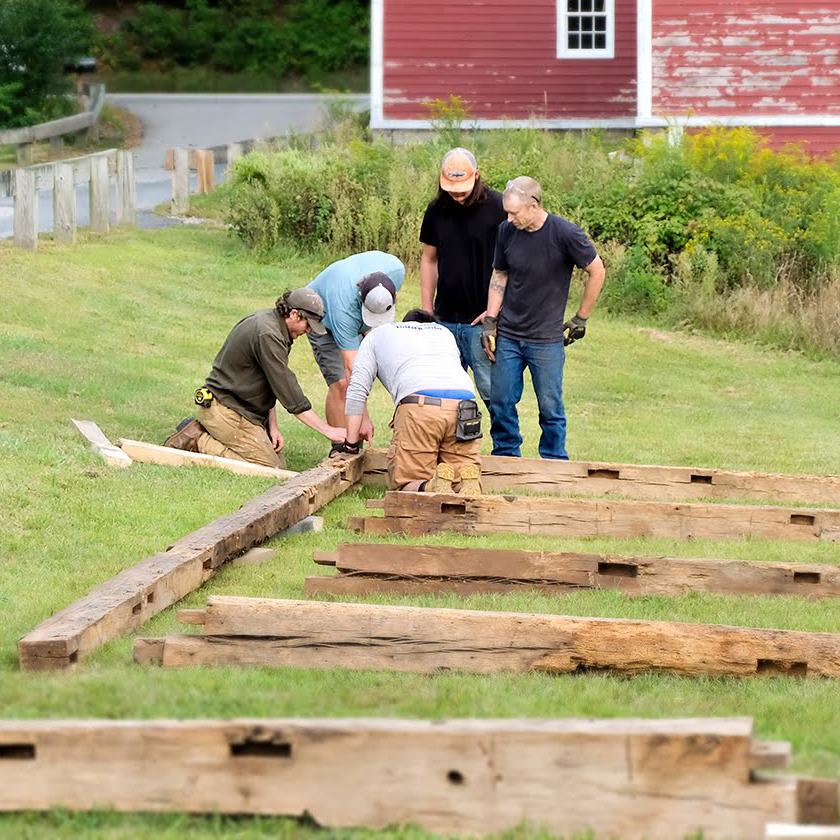 Bringing a Topsfield Barn Back From the Brink
Since moving to their Topsfield, Massachusetts property in 2013, Eric Menzer and his wife had fallen in love with the historic timber frame barn included, constructed sometime in the mid-1800s. But by building standards, it was both terminally ill and dangerous, and too expensive to fix. Sending the barn to its grave seemed like the only option until one contractor suggested our Preservation Carpentry program, who took on the project at an affordable price.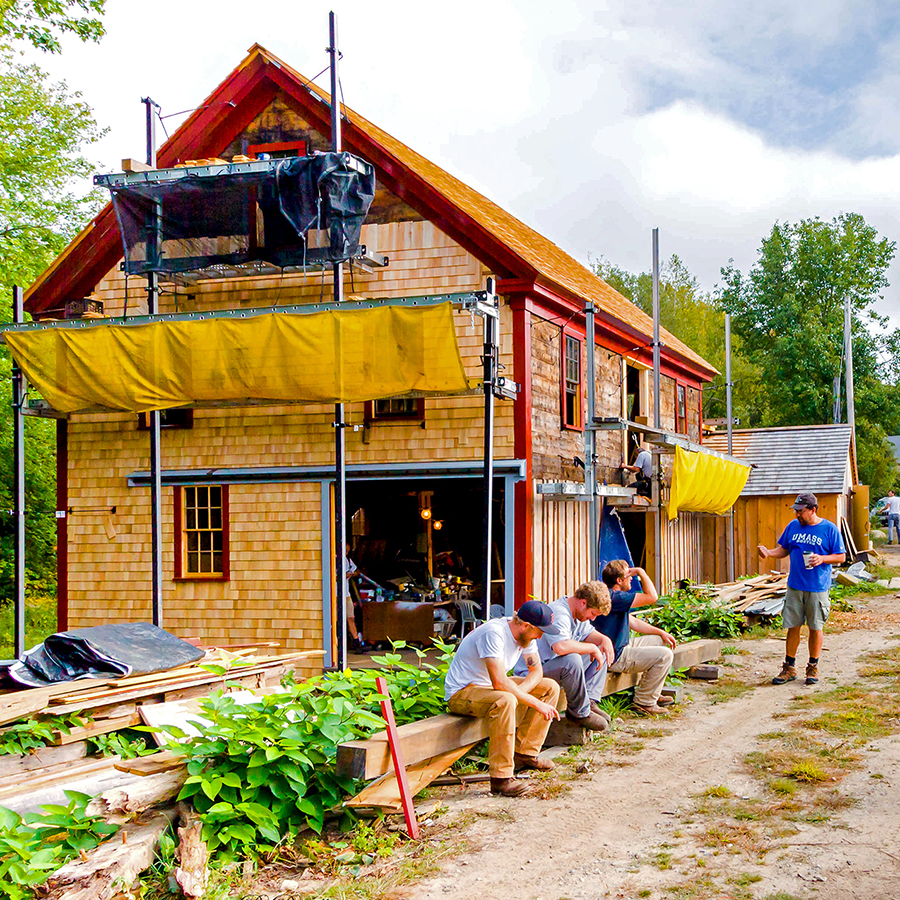 Preservation Carpentry at Hatch Mill
Built in 1753, Hatch Mill in Marshfield, Massachusetts is the last remaining water-powered up-and-down sawmill on the North River and one of the last in the United States. The mill was used through the 1960s but the last four decades have taken a toll on the historic structure. In 2004, the Hatch Mill Restoration and Preservation Group was formed. NBSS preservation carpentry students have played a vital role in the reconstruction of the timber frame mill.
The Key to Collaboration
When it came time to restore a stone cottage—originally built by a World War I general—on his property in Westwood, a homeowner turned to our Preservation Carpentry faculty. The project's biggest challenge was restoring the building's over-sized door, which was also missing the key. This opened the door to a collaboration with Locksmithing & Security Technology faculty (and many others) to manufacture a one-of-a-kind key.
Raise the Roof
When someone says it's time to raise the roof, it usually signals a celebration. But when a client asked our Carpentry Department to raise the roof off a structure in 2018 for renovations and additions, they knew any plans for party music would have to wait. An atypical project with some special elements yielded a fruitful off-site learning project for the students—and a pleased property owner.
Carpentry in Service of the Community
Growth became the watchword for Carpentry, which doubled its class size in 2016 while taking on its first ever community service projects. "We believe we have the ability to make a tangible difference, too, so we've incorporated community service into what we do," says Brian Vogt PC '94, former Carpentry Department Head and instructor.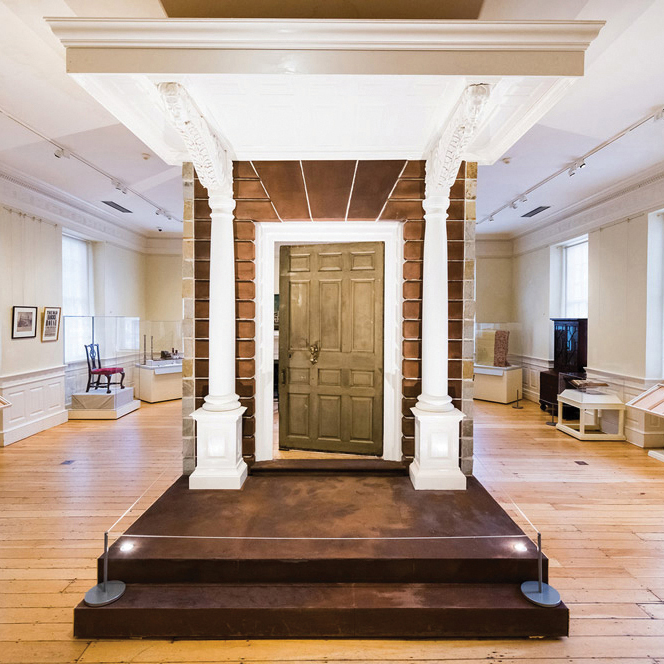 Opening a Door to the Past
Students from the Preservation Carpentry program were commissioned to build a full-scale reproduction of the decorative entryway of the long-gone Hancock Mansion as part of an exhibit on view at the Old State House in 2018. Recreating the fine details of the structure around the door—using just old photographs and illustrations—was a feat. Subsequent classes have recreated the second-floor balcony as well, and the program eventually hopes to display both pieces in a full-scale exhibit in the future.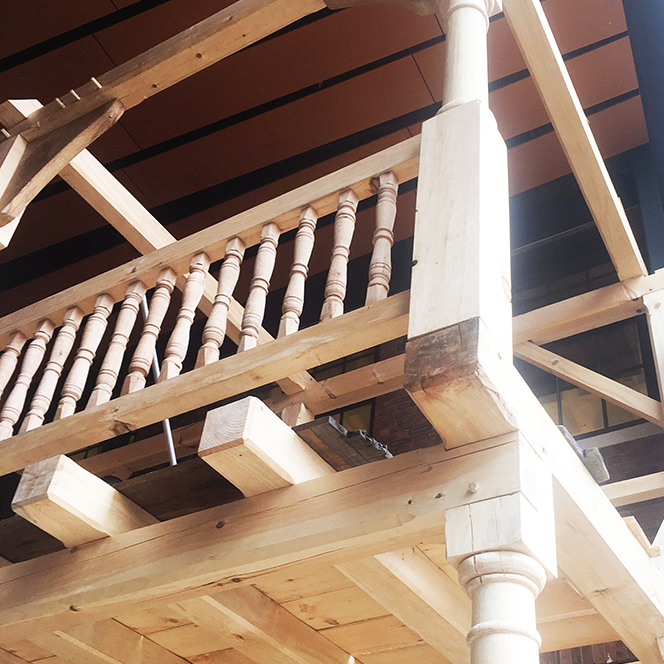 The Best Seats in the House
Looking to replicate a historic form of theatrical audience seating, the Worcester Shakespeare Company needed to look no further than our Preservation Carpentry program when it came time to build a "Lords & Ladies" seating gallery for its Jacobean-styled stage.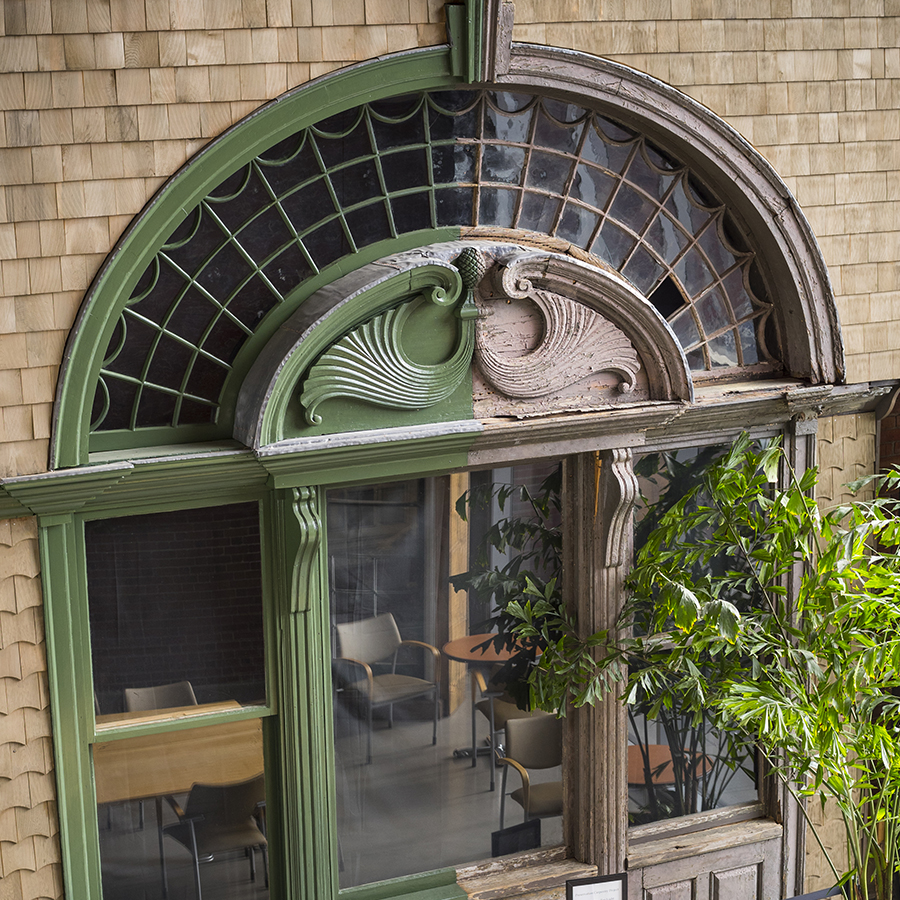 A Window for Preservation
The 2017 Preservation Carpentry project restoring the Loring House window was a first in many ways. It was the first time students had worked on a building that no longer exists, but it was also the first time their work appeared in a national museum. The intricate project eventually took 11 students and one instructor more than 3,000 hours to complete, even though they deliberately worked on only half of the piece to maintain a "before and after" look.
Do you have a historic structure on your property you'd like help in preserving? Our talented students and alumni can help with large and small projects, whether it's home construction, building preservation, or creating, repairing, or restoring furniture, books, jewelry, musical instruments, and more. Submit your project on our Jobs & Commissions Board.