A Mission Mindset: Veterans at NBSS
November 8, 2018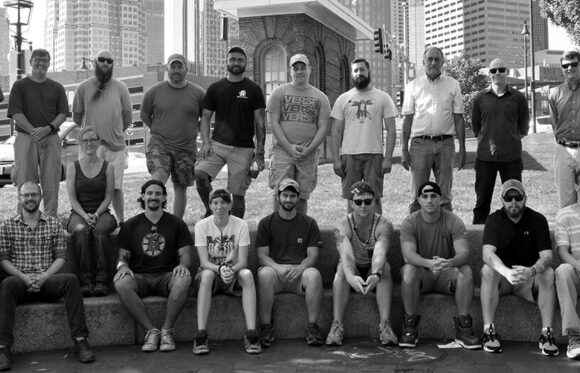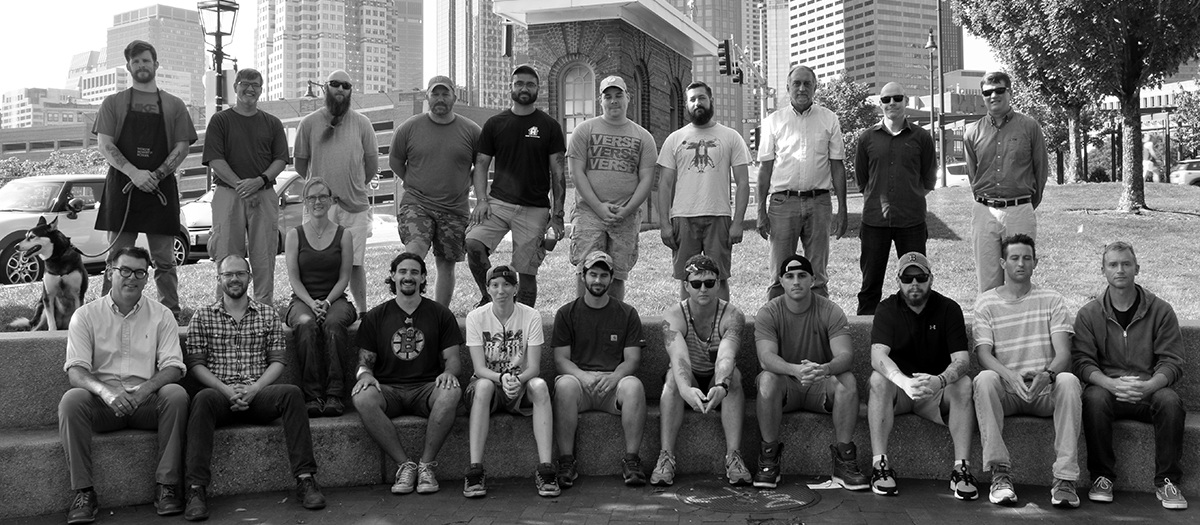 As Veterans Day nears, we can't help but think of the veterans who walk the halls of NBSS every day. We are proud of each and every veteran who has made the decision to call NBSS their school as they plan for their work life after military service. Just as they've benefited from choosing NBSS for their next venture, we've benefited by having veterans as an integral and valued part of our School's culture and heritage since 1920.
So, how are veterans represented at NBSS? Start with this: many of our students and faculty have served in the military. In fact, today veterans comprise about 20% of our student body. Here are just a few enviable qualities we've found veterans bring to the table:
A "mission" mindset. Veterans know what it is to be part of a team committed to a larger goal. We've found our NBSS veterans are great at focusing on and committing to the end result. That makes them great leaders and team members.
Commitment to excellence. When you're entrusted with multi-million-dollar pieces of equipment, you don't cut corners. Our veterans understand the importance of doing things consistently and well. They model that same ethic for all our students.
They show up. Our veterans are dedicated. Not easily discouraged, they have learned to operate under pressure. They commit to doing the work needed to learn and excel.
They have the skills. Military training sharpens qualities such as teamwork, problem-solving, organization, and self-reliance. Our best students embody these traits, and veterans have cultivated them over time in the armed forces.
We recently caught up with a few of our veterans to learn more about their story and NBSS student experience.
I knew that I wanted to work with my hands, and to do something that required attention to detail and precision; two qualities that I prided myself on learning from my time in the Marines. Having an absolutely incredible cadre of instructors, as well as being surrounded by like-minded people — and also the history of the school and the level of excellence that is expected from students. We're all working together to make each other better, which in turn makes us better ourselves.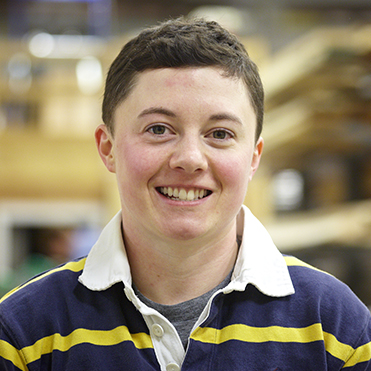 Brahm Wilson PC '14
Before coming to North Bennet Street School, I served in the United States Marine Corps where I worked in intelligence. When I left the service I wasn't exactly sure what I wanted to do but I knew that I cared about history, the built environment, and having an active lifestyle. I chose NBSS because I wanted a program that would focus on the physical practice of historic preservation.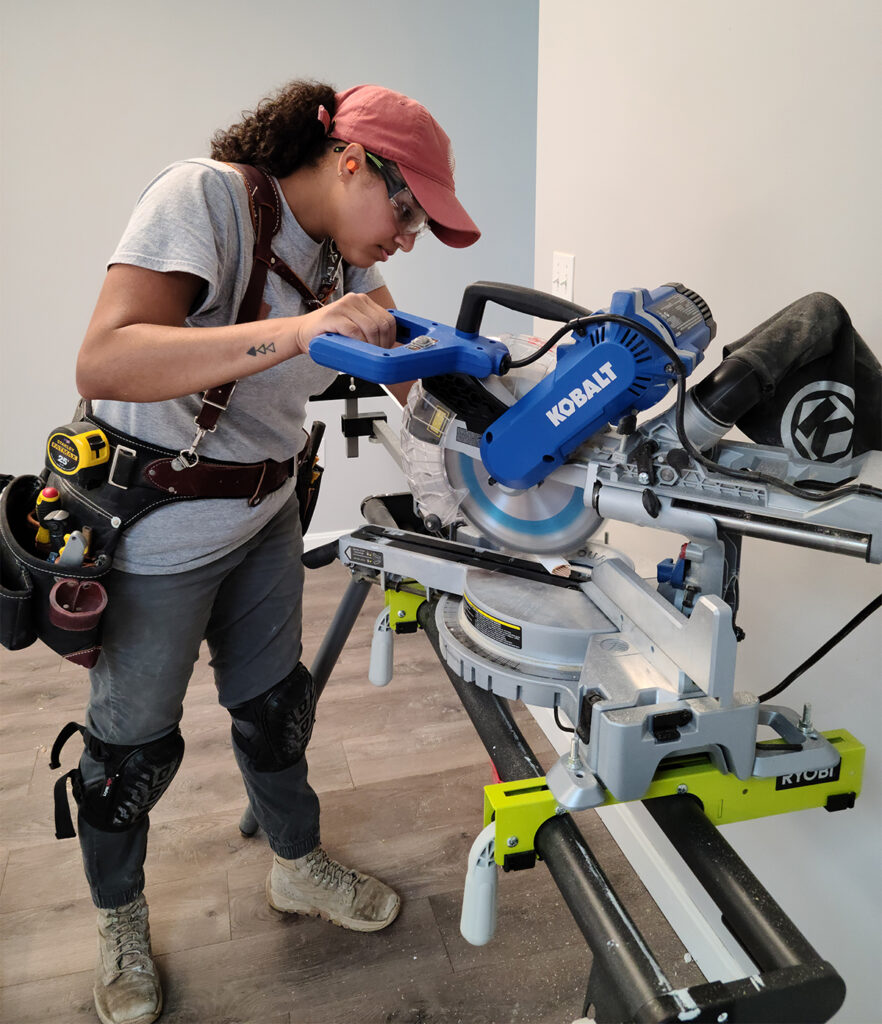 After serving in the Army, I was ready to build something new. Carpentry is team-based, so you have to find that cohesiveness where you're not stumbling over each other. It takes a lot of patience, a lot of understanding, a lot of listening. In the end, you're all reaching for the same goal, and it's so fulfilling to get there. A lot of vets come back from serving, and they're not in great financial shape. I knew the School accepted the Post-9/11 GI Bill® and has a Yellow Ribbon program, so I applied for anything and everything I could—and I ended up in a position where I can graduate without any student debt.
Scott A. Sawyer CF '18
After retirement from the U.S. Navy where I served as a paralegal, I was looking for something where I felt that I could add something back to society and make a positive impact on it and my own personal life. While rehabbing a house, I found that I particularly enjoyed working with wood, and I decided that building furniture would be restorative to me as well as impactful to society in a meaningful way.
If you want to belong to a unit, but still retain the autonomous nature of independent duty, study at NBSS. The attention to detail that you learned in the Service will carry you far, and you will find that there is a particular cathartic nature to even some of the most mundane tasks that are completely soul soothing.
After leaving the Marine Corps, I thought I would never see standards on a scale to which a single strand of hair out of my bun would cost me inspection. At NBSS I am held to a slightly lower standard: two strands of hair. (The average strand of hair is .025mm and the JM program has a .05mm tolerance for lost material.) Our standard at NBSS is to fabricate a piece of fine jewelry that will last for years and survive any repairs it may need along the way. I'm now able to utilize my experience with fine detail, to create pieces that can be multi-generational.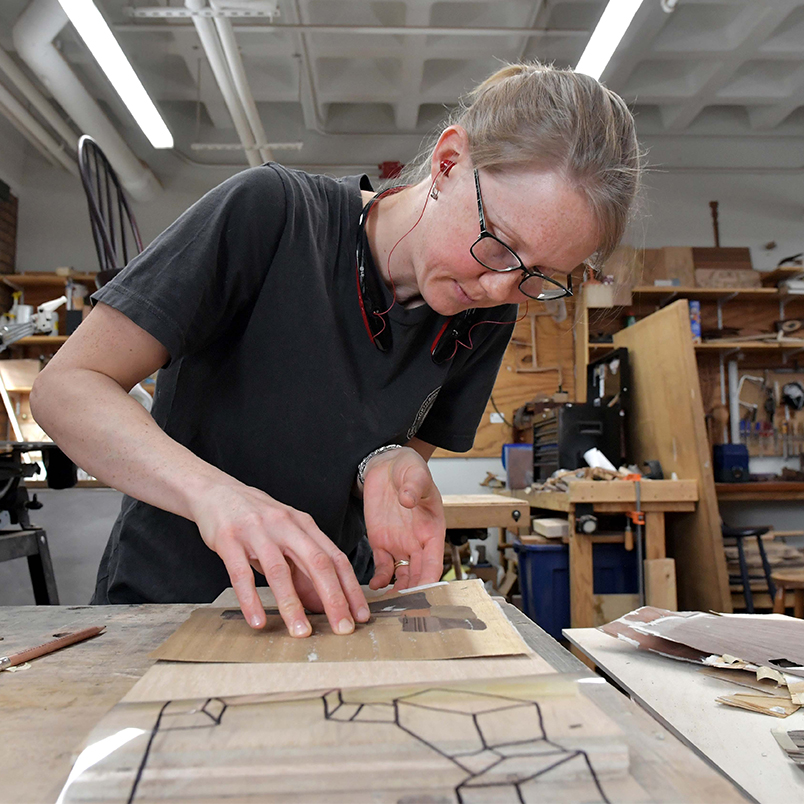 Abbie Smith, a Marine Corps veteran, grew up restoring boats with her family and discovered her passion for building while working at a local furniture store in Maine. "Veterans offer employers extremely valuable mechanical, analytical, troubleshooting and interpersonal skills, such as team work, collaboration and conflict resolution. Working with your hands, problem solving, and learning to be patient with yourself, while creating something that's useful, can also be cathartic," she says.
---
If you're a veteran looking for your next chapter, our Student Veterans Organization (NBSS SVO) is committed to helping our veterans successfully transition from the military to student life and successful employment. The School also has established relationships with veterans' service organizations in Boston and beyond, such as the Wounded Warrior Project, The City of Boston Department of Veteran Services, The New England Center for Homeless Veterans, MGH Home Base Program, Veterans Upward Bound, and The Boston Vet Center.
Last, and perhaps most importantly, all NBSS full-time programs qualify for veterans' educational benefits through the Post-9/11 GI Bill®, and to help pay for costs that may exceed those benefits, NBSS has a Yellow Ribbon Program.
And this is just scratching the surface. Check out the great stories below, and make sure to visit nbss.edu/veterans to learn more about the many ways we support our student veterans.
Veteran News: